Prominent Corneal Nerve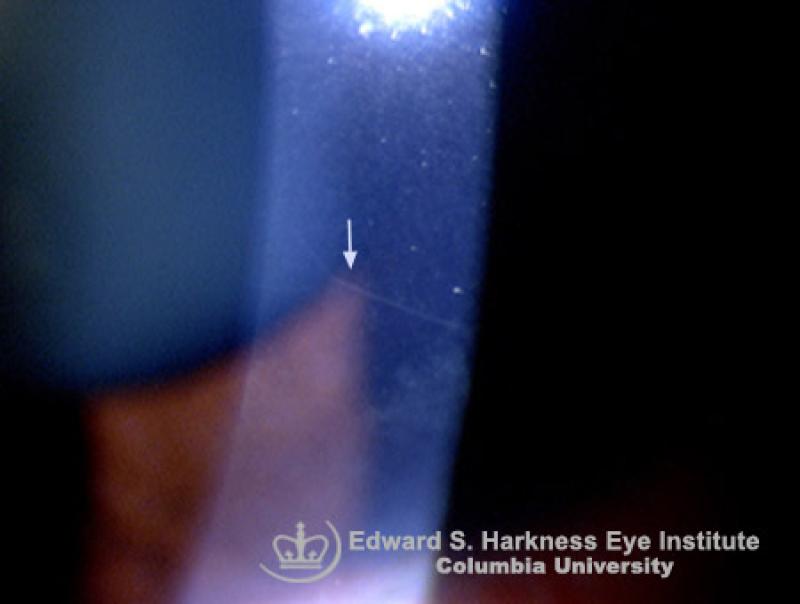 More commonly associated with Multiple Endocrine Neoplasia (MEN) type II b.
Several other systemic disorders where this corneal finding may be found include Refsum's disease, hereditary ichthyosis, neurofibromatosis type I, leprosy and primary amyloidosis.
Ocular diseases that may be associated with enlarged corneal nerves are keratoconus, Fuchs' or Reis-Buckler's corneal dystrophy, acanthamoeba keratitis and corneal graft failure.