Punctal Occlusion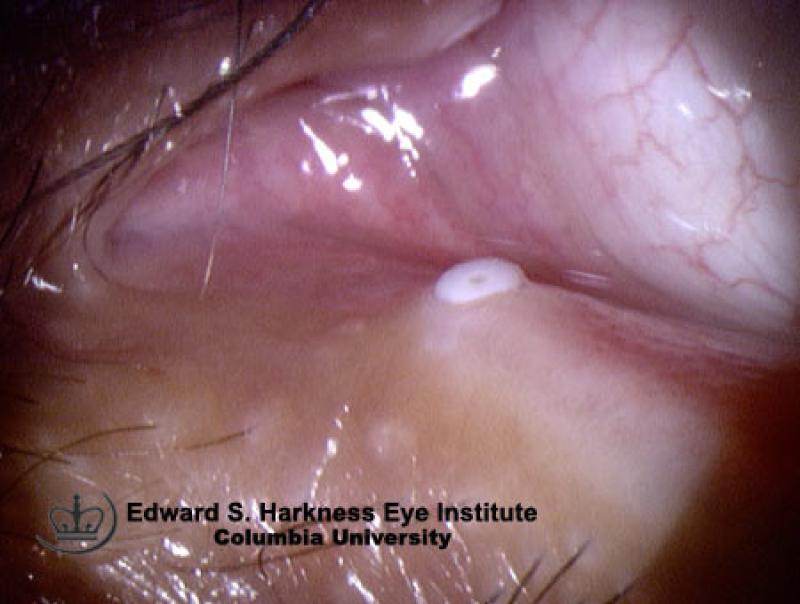 Has been effectively used as an adjunct to ocular surface lubricants in the treatment of dry-eye disorders by:

Preventing tear drainage
Increasing natural tear film volume
Decreasing tear film osmolarity
Prolonging the effect of instilled artificial lubrication drops

Several ways may be chosen to close the punctum:

Lower puncta are usually closed first.
Reversible punctal occlusion may be achieved by punctal plugs insertion. The plugs are usually made of silicone material.
Irreversible or permanent punctal occlusion may be achieved by cauterization of the punctum.

Side effects:

Plug extrusion.
Permanent punctal occlusion due to tissue scarring or plug migration into the canaliculus.
Spontaneous punctum recanalization after cauterization of the punctum is possible.