Flap Striae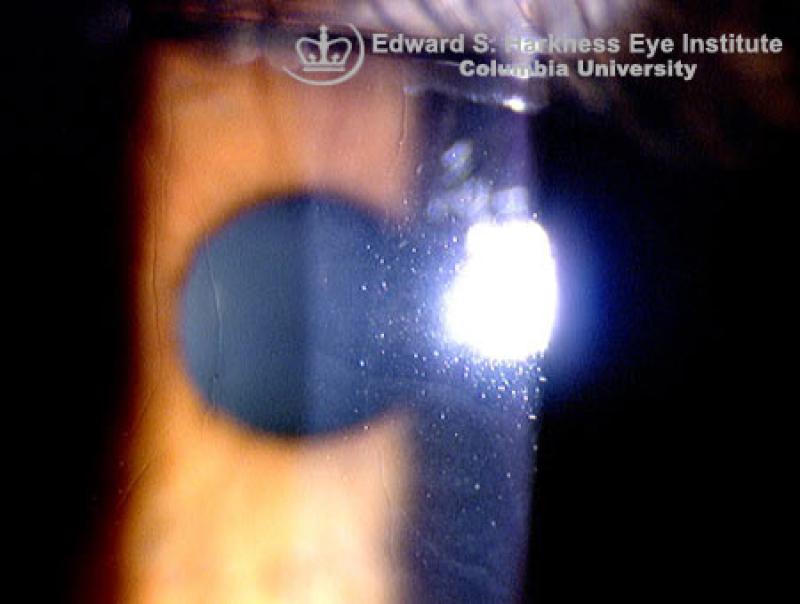 Clinical Features
Symptoms:

Fine "microstriae" usually do not affect vision
"Macrostriae" in the visual axis may cause reduced vision due to optical aberrations and irregular astigmatism

Signs: fine or gross, linear folds commonly seen in the corneal flap after LASIK.
Causes: thin or large flap, excessive dehydration of the flap, high myopic or hyperopic correction and uneven smoothing of the corneal flap surface after the primary procedure.
Treatment
If identified early, the flap may be relifted, stretched, hydrated and gently smoothed to remove the striae.
In recalcitrant cases, suture placement at the flap edge has been reported to be successful to remove the striae.