Epithelial Ingrowth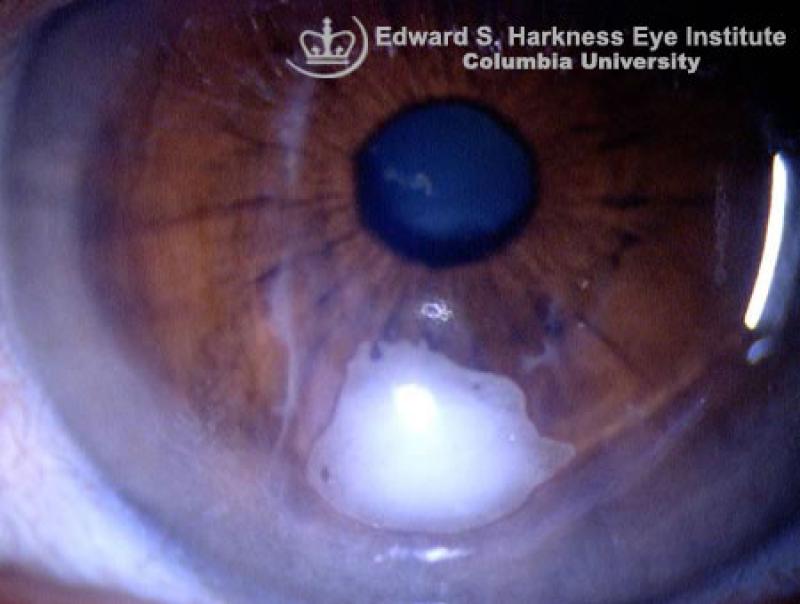 Clinical Features
Symptoms: decreased best-corrected vision.
Signs: corneal epithelial cells invade and grow under the corneal flap.
Possible causes: implantation of epithelial cells during surgery, poor-quality blade, improper repositioning of the flap or gap between stromal bed and flap.
Complication: irregular astigmatism, flap melting.
Treatment: re-elevating the flap and irrigation with scraping of the stromal bed as well as the flap undersurface.