Astigmatism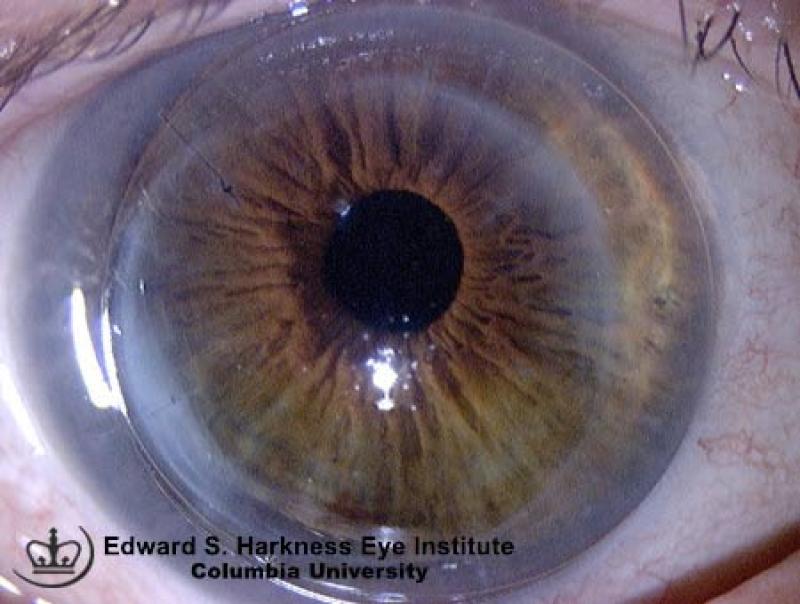 Symptoms
Limited visual acuity despite clear corneal graft.
Causes
More frequently occurs in eyes with pre-operative keratoconus, severe scaring, or corneoscleral defect.
Irregular suture placement, uneven suture tightness or technical error during the corneal button trephination.
Sometimes donor astigmatism.
Management
Suture manipulation or removal for tension redistribution.
May be corrected with eyeglasses or contact lenses.
In cases where refractive corrections do not provide satisfactory vision due to high residual astigmatism, a variety of surgical options may be employed such relaxing incisions, compression sutures, excimer laser photoastigmatic refractive keratectomy or LASIK.