Furrow Degeneration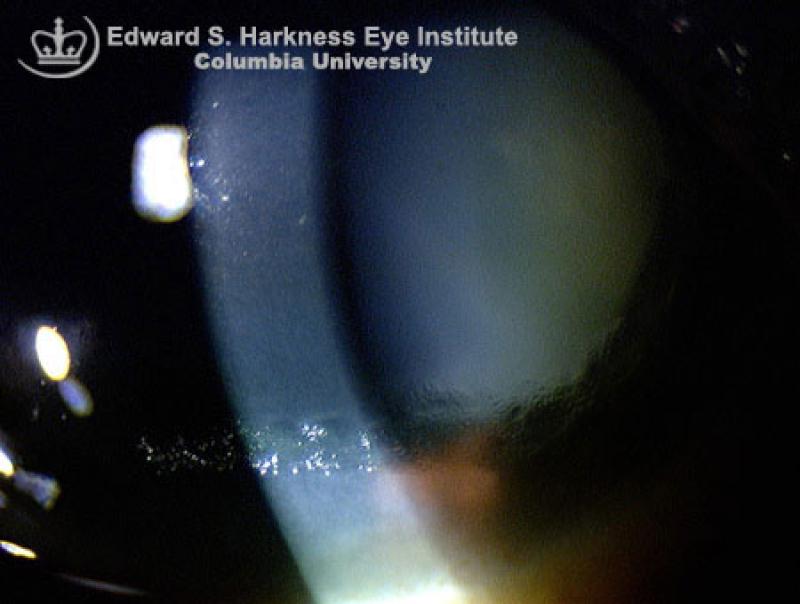 Clinical Features
Symptoms: usually asymptomatic
Signs:

May occur as an idiopathic condition in elderly as a lucid area separating corneal arcus from the limbus.
Epithelium is intact
No vascularization
Corneal thinning may occur 

May be associated with systemic diseases such as rheumatoid arthritis, systemic lupus erythematosus, polyarteritis nodosa or other collagen vascular diseases.
Management
No treatment is required in idiopathic degenerations.
Treatment of systemic diseases.