Corneal Arcus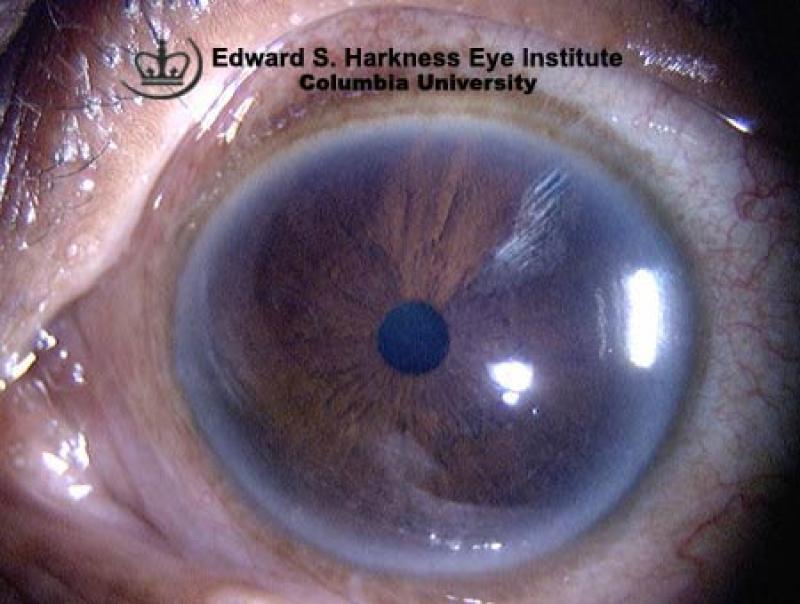 Clinical Features
Very common bilateral gray, white, or yellowish circumferential deposits in the peripheral cornea
Lucid area usually present between the deposits and the limbus
May be found either as an age-related condition (arcus senilis) or in association with hyperlipoproteinemia types 2 and 3 in younger people.
Younger-aged male patients (<40 year old) with corneal arcus have increased relative risk of death from coronary artery or cardiovascular disease.
The presence of corneal arcus in patients younger than 40 year-old warrants evaluation for systemic lipid abnormalities.