Lipid Keratopathy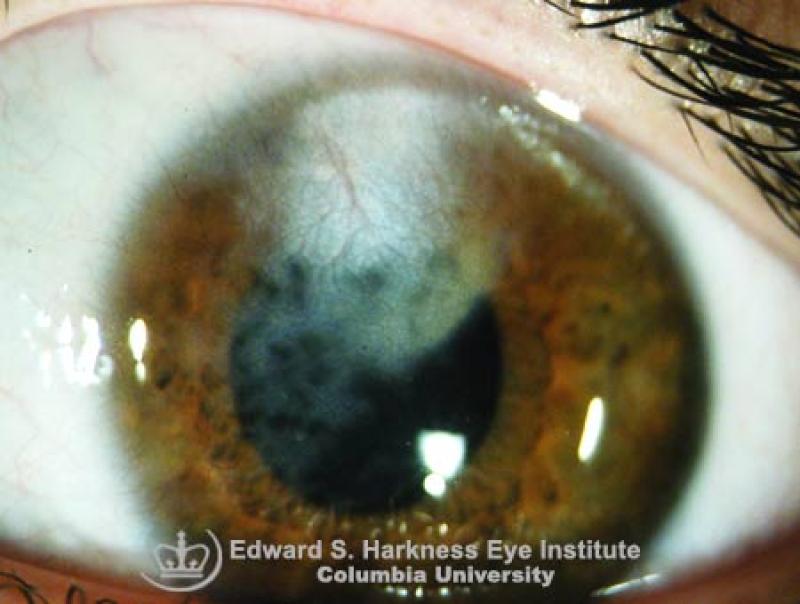 Also known as lipid degeneration of the cornea.
Clinical Features
May occur as primary or secondary form
Primary form usually occurs bilaterally and caused by conditions such as Tangier disease (Familial High Density Lipoprotein Deficiency) and LCAT (Lecithin Cholesterol Acyltransferase) deficiency
Secondary form is the most common form and related to the presence of corneal blood vessels from trauma, interstitial keratitis or herpes zoster keratitis
Appears dense as yellow or cream-colored opacification or fan-like cholesterol crystals on the corneal stroma surrounding blood vessels as a result of cholesterol or fatty acid extravasation
Management
Argon laser treatment to close the feeder vessels may be attempted.
Penetrating keratoplasty for severe degeneration, although it may recur in the graft.