The Pod System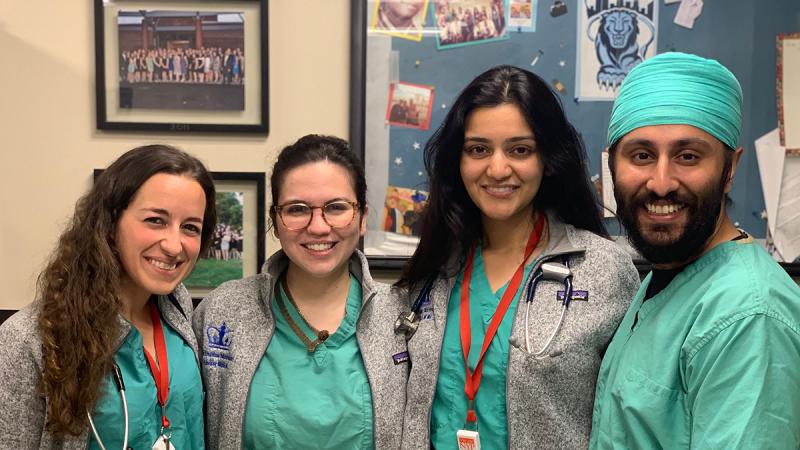 You learn a lot from patients, didactics, and faculty--but you'll learn the most from your podmates. These are the brains you'll pick and the people you'll lean on when you're stumped or need support. The pod system is unique to Columbia, and our residency is so much stronger for it.
Jack Doyle, PGY-3
The Pod System is a unique and beloved part of our program. When residents arrive as new interns, they are grouped into "pods" of 4, and as pod-mates they rotate through the entirety of each year together. Members of a pod share the experiences of residency training, and form a bond that can only be forged through intense common experiences. The wider community at Columbia is tight knit, and the pod system brings that feeling of belonging to a personal level. It fosters a unique level of support, camaraderie, and friendship that is so vital in training.
Pods also form a core part of the residency's social network, with pod-mates regularly arranging post-work get togethers, and the intern pod on geriatrics being responsible for organizing weekly residency-wide happy hours.
Perhaps most importantly, pod-mates always have your back, and the experience of going through such a formative time of your professional life together forges life-long bonds.
Your podmates don't just become your friends; they become family. I can honestly say that my pod inspires me to become a better doctor, and I couldn't imagine going through residency without them!
Eric Burnett (2018)