Living in New York City
One of the best parts of being a medicine resident at Columbia is getting to live in New York City! We are privileged to be living and working in the cultural center of the world! Our residents are able to enjoy acclaimed art, theater, music, and cuisine in their own backyard. All residents have access to NYP housing, which includes multiple apartment buildings with varying size apartments (studio-5 BR) close to the hospital. These apartments do not require a security deposit and provide an affordable, safe, and convenient living arrangement for residents. Many residents, however, choose to live elsewhere in the city or surrounding areas. See below to hear about where our residents live and what they love about their neighborhoods:
What makes your neighborhood unique?
I think Fort Lee's greatest asset is its proximity to the city while having all the perks of not being in the city! Apartments tend to be more spacious and affordable. Hiking and other outdoor activities are more accessible. Getting to the city is quite easy with multiple options – a free Columbia shuttle, NJ transit buses, privately operated shuttles, and a bike path. 
 Parth Shah, Fort Lee, NJ
---
I love the sense of community I feel in Washington Heights. Sometimes you don't see as much of that in other parts of NYC, but here, you really see the community members come together to help each other and spend time together.
 Bana Hadid, Washington Heights
---
What makes it unique: easy accessibility to anywhere in the city (my apartment is walkable - but not too close to - Times Square, the Port Authority Bus Terminal, Penn Station, Hudson Yards, the High Line, and the Theater District), diverse range of restaurants.
 Michelle Chang, Lower Hell's Kitchen
---
The magic of NYC is that there is something of interest for everyone.  Within that, the UWS is unique as it is sandwiched between two wonderful parks, Riverside Park and Central Park. You can easily spend a day exploring these parks followed by grabbing a drink with friends or eating at your favorite restaurants a few blocks away.
 Ruben Salazar, Upper West Side
---
Riverdale has an interesting mix of apartments and single-family homes. It's more affordable than Manhattan and has easy access to the west side via the 1 train. It's also walking distance to the Allen hospital!
Kyle Kulas, Riverdale
---
We have so much space and amazing towns nearby. There are abundant parks, trailways, and excellent restaurants. It's shockingly easy to get to work - a 25 minute drive to Milstein or a 15 minute train ride to the Allen Hospital.
John Fountain, Hastings-on-Hudson, NY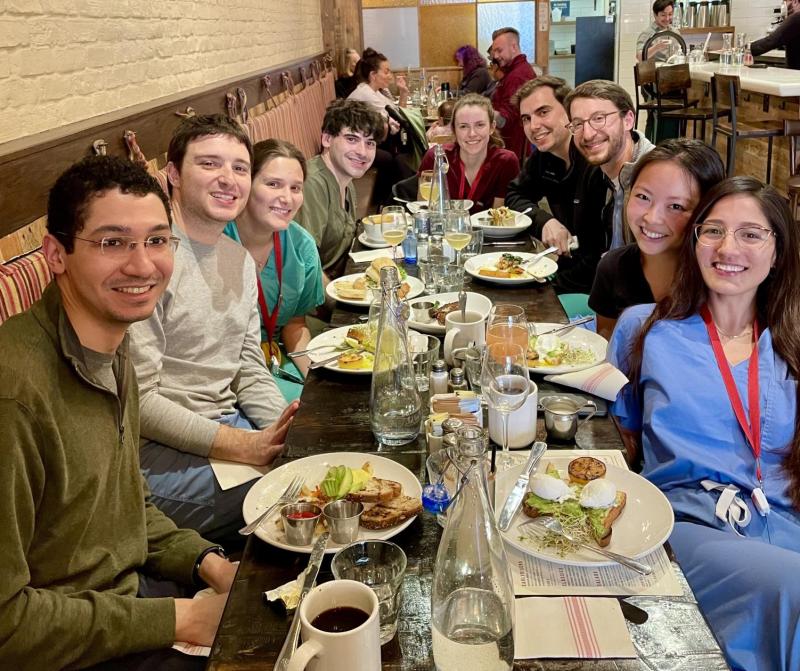 What are some of your favorite spots in your neighborhood?
My favorite spots include Roast'd coffee, Jun's Macaron Gelato, and Fort Lee Historic Park. If you ever want to explore further away, Edgewater has a ton of great restaurants, and NYC is always only a bus ride away. 
 Parth Shah, Fort Lee, NJ
---
Fort Washington park and the Hudson river greenway bike path to name a few. I have also been able to explore some great Korean/Japanese food options in Fort Lee just across the GW bridge.
 Ansa Razzaq, Washington Heights
---
Favorite places: the aforementioned restaurants including a wonderful Italian place on my block, anywhere with a view of the Hudson River (e.g. my roof!)
 Michelle Chang, Lower Hell's Kitchen
---
My favorite spots include Central park, Angaar Classic Indian Cuisine, and Gebhard's Beer Culture.
 Ruben Salazar, Upper West Side
---
Liebman's Deli is my favorite in the city. Lloyd's carrot cake makes the most delicious carrot cake I've ever had. After a long shift, you can't go wrong with a slice of Sam's pizza on your walk home from the subway.
Kyle Kulas, Riverdale
---
I love running in Rockefeller State Park and on the Croton Aqueduct, which are especially beautiful in the Fall. There are so many amazing restaurants, but Red Hat on the River and Chuchok Thai are our favorites!
John Fountain, Hastings-on-Hudson, NY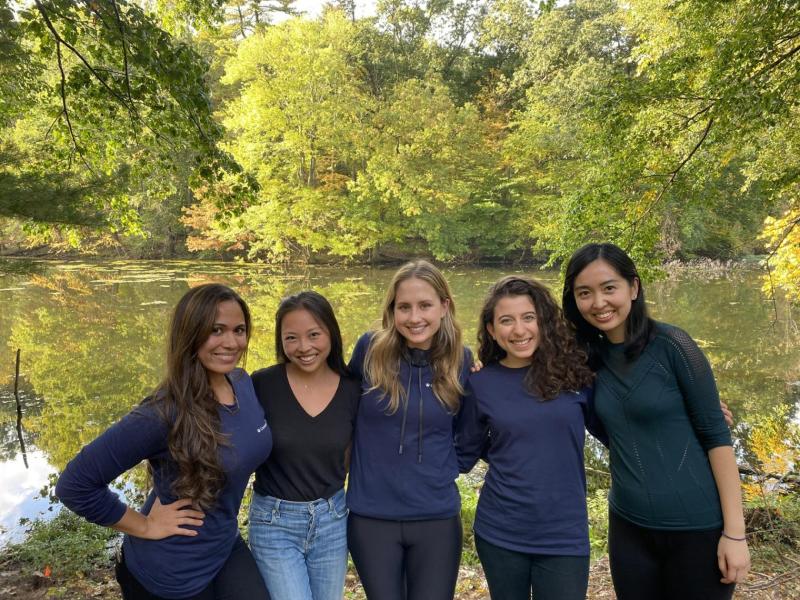 Describe your neighborhood in a nutshell
Fort Lee is a tranquil neighborhood with a suburban feel that is great for those who like a little escape from city life.  
 Parth Shah, Fort Lee, NJ
---
Despite the vicinity to the hospital, the neighborhood has a residential feel and is extremely affordable. There are plenty of small local shops offering affordable fresh produce etc. While on one hand you are walking distance to the hospital (comes in very handy on those long call days), the A train makes the downtown area very easily accessible. The neighborhood is very lively, and I have never felt unsafe exploring different areas near my apartment.
 Ansa Razzaq, Washington Heights
---
Neighborhood in a nutshell: hustle, bustle, and convenience.
 Michelle Chang, Lower Hell's Kitchen
---
The neighborhood is a perfect combination of walkable, artistic (The Lincoln Center and Beacon Theatre), and social with its combination of bars and world class restaurants. 
 Ruben Salazar, Upper West Side
---
It's a very family friendly neighborhood filled with plenty of spacious apartments, parks and excellent food options.
Miriam Klahr, Riverdale
---
Families of all ages in a beautiful area and a short commute to the city.
John Fountain, Hastings-on-Hudson, NY