Research Opportunities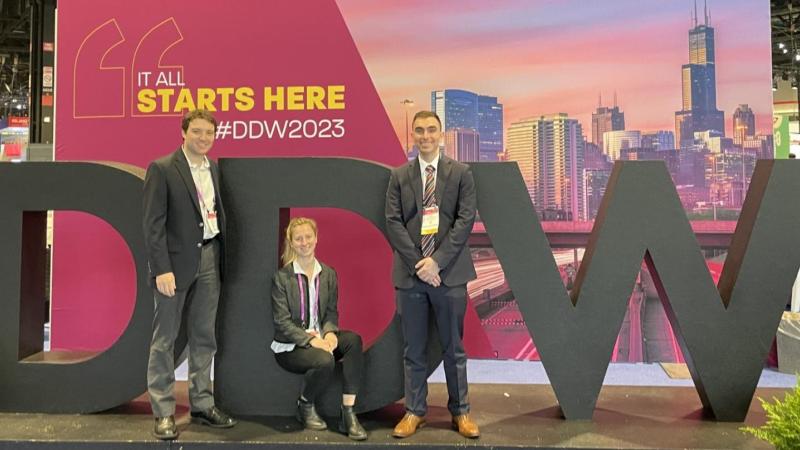 At Columbia we have the opportunity to work with and learn from leaders in each and every field. From clinical research to bench research there is something for everyone within the department of medicine. Mentorship is viewed as a privilege, not a chore, fostering an environment of inquiry and growth as a researcher.
Johanna Ben-Ami, 2023 Graduate
Since opening as one of the country's first academic medical centers in 1927, Columbia has been a leader in biomedical science research and development, and our program offers an almost limitless array of research opportunities within every subspecialty of Internal Medicine.
Nearly all residents pursue research projects over the course of their three years, culminating in publications, presentations, and abstracts. The Residency Program provides financial support to attend academic conferences at which research can be published, and the Chief Residents, program leadership, and Department of Medicine work to match residents with research projects and mentors in their areas of interest. Residents are engaged in clinical trials, laboratory and bench research, translational research, epidemiologic studies, retrospective analyses, population health and disparities studies, outcomes research, quality and patient safety projects, implementation and operational science, education-based research, and many, many more.
Faculty at Columbia actively recruit residents to join their research teams, providing a strong network of support and opportunity. Residents have protected time for scholarly work during elective blocks that are scheduled across the three years of residency, allowing for engagement in longitudinal projects and mentorship from faculty.
Research Mentor Database
The residency program maintains a research mentor database, containing a list of faculty in each subspecialty of Medicine with a track-record of excellence in mentorship. The database also includes research projects that current residents and recent graduates have completed with these faculty members.