For Prospective RunLab Students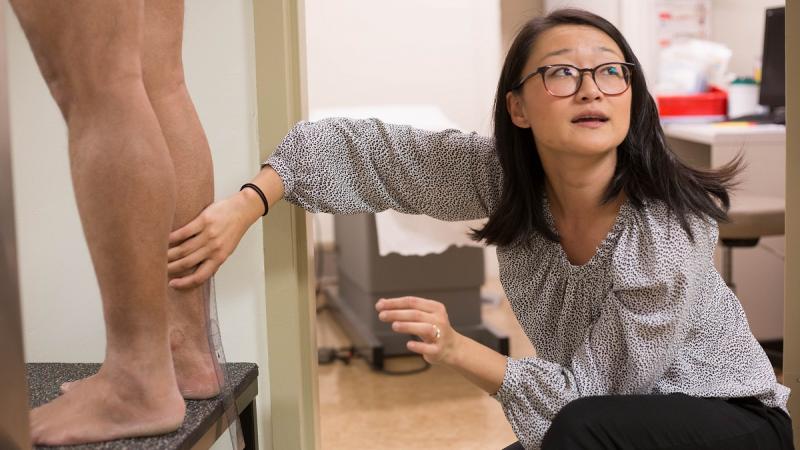 Columbia RunLab is the premier center for running analysis for runners of all levels and experience. This unique clinic offers high-level evaluation and education to runners to optimize their performance and manage injury.
Columbia RunLab sits within the Doctoral Program of Physical Therapy; the program facilitates and augments the didactic education of hand-selected students via participation and exposure to this state of the art, dynamic learning experience.
Student participation and development is a key component of the RunLab. Those students that are most passionate about running and exceptional in their dedication to physical therapy are selected for this unique opportunity. Participation is in this program is determined at the end of the first semester during the first program year via interview, essay and academic achievement.
Current DPT students, via an elective class, will participate in all aspects of the RunLab – management of putting the experience on, participation in the analysis and round-table discussion, and any business management and marketing that may be required. Development of academic and clinical skills will be emphasized in this highly intimate, personalized environment – as well as the opportunity to gain direct mentorship and feedback from peers, near-peers, and experts in the field of orthopedic physical therapy.
The Columbia University Doctor of Physical Therapy program is one of the oldest yet exceptionally progressive programs in the country. Columbia RunLab founder, Dr. Colleen Brough, Assistant Professor at the Columbia DPT Program, has spent over 15 years as a physical therapist in the global running community and is dedicated to bringing knowledge and support to this personal passion through the Columbia RunLab.