Doctor of Education in Movement Science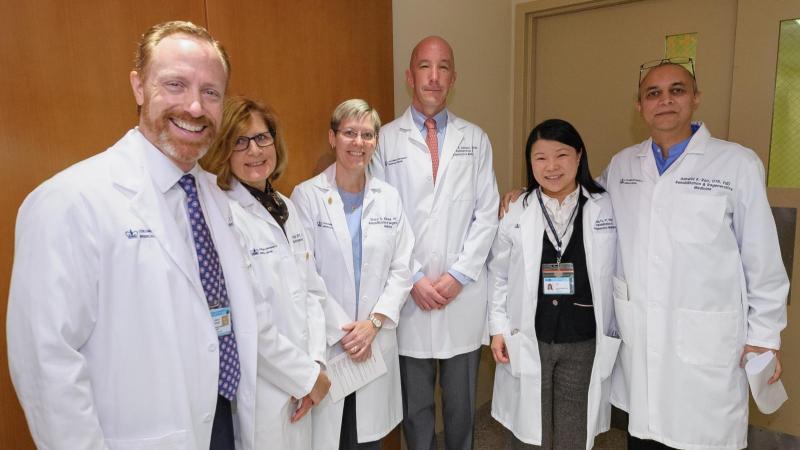 With the Doctor of Education in Movement Science (Physical Therapy) at Teachers College and Columbia University Irving Medical Center, transform your career and enter the next generation of physical therapy faculty at universities and colleges. Through a unique collaboration between Teachers College, and its long history of excellence in education, and top-rated Columbia University Irving Medical Center, our graduates will become leading scholars and innovators in the field of physical therapy with expertise in Movement Sciences.
---
Prepare to Learn
Learn the theoretical and scientific knowledge to perform original applied, clinically relevant research leading to scientific presentations, peer-reviewed publications, and compete for extramural funding through grant writing. 
Develop a breadth and depth of knowledge in a variety of clinical specialty areas that reflect faculty expertise including musculoskeletal, neuromuscular, and cardiovascular, and other specialty areas as they relate to prevention, impairment, functional limitation, and disability. 
Graduate with the theoretical, scientific evidence base, and practical skills required to conduct research and to teach at the professional entry-level and post-professional levels within the academic community or to take on other roles in private practice, industry, or governmental and non-governmental agencies.
---
Prepare to Connect
The Physical Therapy track utilizes the rich academic resources already available within the Movement Sciences program at Teachers College and the Physical Therapy program at Columbia University Irving Medical Center. The resources provide students with knowledge on the application of movement sciences to content areas within physical therapy. The track provides an additional array of specialized clinical and field-based research courses within the specialization of physical therapy by the faculty in physical therapy at Columbia University Irving Medical Center.
---
Prepare to Research
Students enrolling in the Physical Therapy track can engage in research in one of our research labs at Columbia University Irving Medical Center or Teachers College. Students can participate in research under the direction of a faculty mentor in a range of clinical populations, including those with neurological, pediatric, or orthopedic conditions, as well as in topics related to health promotion and prevention. Our labs include state-of-the-art equipment for the analysis of movement (including Vicon motion analysis, force plates, inertial measurement systems), cardiopulmonary testing, physical activity monitoring, muscle oxidation measurement, Virtual Reality Games, and portable EEG assessment.