Hollenhorst Plaques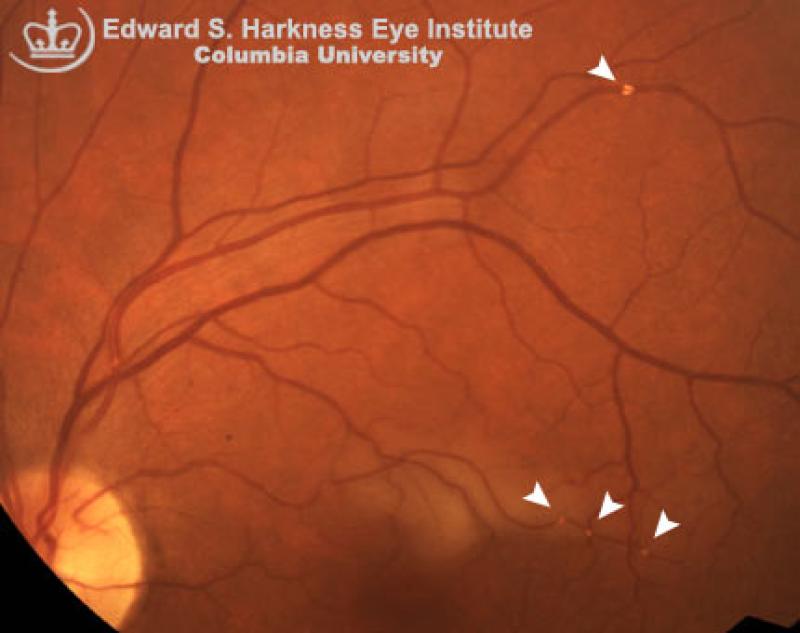 Cholesterol emboli which usually dislodged from the carotid arteries, or calcific fragments from a stenosed aortic valve.
Clinical Features
Symptoms: usually give no symptoms.
Signs:

Planar or flat-shaped, minute, bright, refractile, golden-yellow crystals that most commonly found at bifurcations of retinal arteries
Blood flow may not be disrupted because of the shape of the crystal.
Management
Patients with atherosclerotic risk factors such as DM or hypertension require an embolic workup including echocardiography or carotid doppler
No treatment is required.