Columbia Alumni Sherein Abdelhady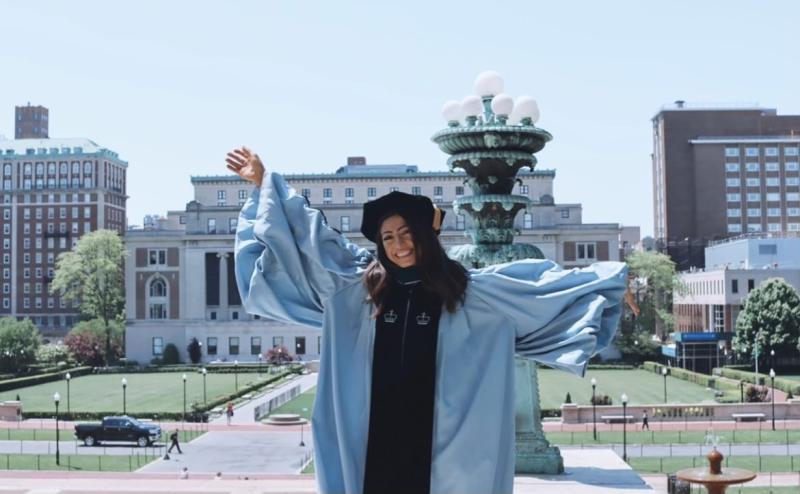 ---
Four hundred and twenty-five pounds meet Sherein Abdelhady. Our Columbia DPT Alumni deadlifted 425 pounds and proceeded to stun an entire gym. Sherein graduated from our DPT program in 2021 and is currently a practicing physical therapist. In her free time, she is an absolute gym junkie. The 425 pounds that she deadlifted was captured on camera and happened to be her own personal record. What was more amazing about the video was that she managed to get the attention and reaction of the entire gym. Sherein's video went viral on TikTok, and she has been interviewing everywhere since then. She has been featured in the New York Post, Access Hollywood, and Newsweek. We will post all links to those stories at the end of the interview below that Sherein was so kind to provide.
Sherein is the second alumni that will be featured in our "Alumni Corner". We are hoping to feature one of our past alumni every month, so please feel free to reach out and let us know what you have been up to after PT school.
How/ why did you come to Columbia?
When I started applying to PT schools, I was very grateful to receive acceptance at several schools. The reason I selected Columbia was that I wanted to be challenged. I knew that I would be surrounded by students and staff who are driven and instilled with a strong passion for learning, which would help me grow into the best possible clinician for my future patients. I had no doubt that the core faculty involved in the DPT program at Columbia University were highly experienced and well-rounded individuals who would guide me to the best path to success, no matter my goals. Knowing that the faculty at Columbia University consisted of diverse orthopedic clinical specialists, award-winning researchers, published authors, fellows of different associations, and even award winners for their excellence in teaching reassured me that I would be provided with excellent guidance.
What event in your life triggered your decision to pursue becoming a Physical Therapist?
I initially chose physical therapy because I had been an athlete my entire life, and I knew I wanted to work in a career that involved sports, fitness, and movement. I was already in the process of completing my coursework to apply to physical school when I tore my ACL during a soccer game and needed physical therapy myself. This incident further increased my drive to work towards becoming a physical therapist as I now understood how it felt to lose a sport that I loved as a result of an injury. I developed an increased passion for helping people overcome adversity and return to their love activities.
What event in your life triggered your decision to pursue becoming a Physical Therapist?
Being at Columbia taught me to always strive for greatness in everything I do. I remember Dr. Krasinski always told our class, "You don't come to Columbia to be mediocre." That saying stuck with me. It has inspired me to always work to be the best clinician I can be for my patients, continuously challenge myself, chase different opportunities as they are presented to me, and always recognize my potential for growth in all aspects of my life limitless.
How do you think your Columbia education prepared you for the work you're doing?
After graduating, I quickly began preparing for my board exam, for which I felt very prepared after graduating from Columbia's program. After successfully passing, I immediately started working. I was lucky enough to be asked to come back to work at Churchill Orthopedic Rehabilitation, where I completed my second affiliation. The owner was my CI, and we were able to stay in contact as I was finishing up my coursework at Columbia.
What are you doing currently? Where are you working? Have you pursued an advanced degree, residency/ fellowship, continuing education?
I currently work as full-time physical therapist at Churchill Orthopedic Rehabilitation in Teaneck. NJ. When I am not working, I spend a lot of my extra time personal training, working on my business, Built Limitless, which I started while I was at Columbia, and working on growing my brand and creating content for my social media platforms.
How has the DPT program helped you after you graduated?
The DPT program helped me recognize that no matter what obstacles come my way, I can overcome them and anything I want in this life is within my reach as long as I am willing to work for it!
What advice do you have for future students of our DPT program?
My advice for future students is to stay focused on the end goal and "your why." If you don't lose sight of your mission and purpose, it'll make the journey worthwhile and enjoyable. Embrace every opportunity and work on developing and maintaining meaningful relationships with everyone you meet along this journey, whether that be classmates, faculty, clinical instructors, etc. These are the people who will help keep you encouraged and inspired throughout all your future endeavors.
Please speak a little about yourself, what your hobbies are, anything that you would like us to know.
My name is Sherein Abdelhady, and I am currently 25 years old and live in New Jersey. I graduated with my BS in Exercise Science at Rutgers University and received my doctorate in Physical Therapy at Columbia University. I am a NASM certified personal trainer and am currently working towards getting my Certified Strength and Conditioning Specialist certification.
I grew up as an athlete and soccer player, which ultimately led to becoming a lover of all things movement. I always say that "I'm happier when I'm moving." I recently competed in a powerlifting meet and placed 1st in my weight class (deadlifting 440lbs… a 15 PR from when that video went viral!) As a physical therapist, personal trainer, powerlifter, jump roper, runner, soccer player, and lover of all things fitness, I refuse to be labeled and limited in what I can do. I hope to inspire my patients, clients, and followers to recognize their limitless potential. They are all capable of achieving anything they are willing to work for! 
Links to Shereins Social Media:
Links to Shereins articles: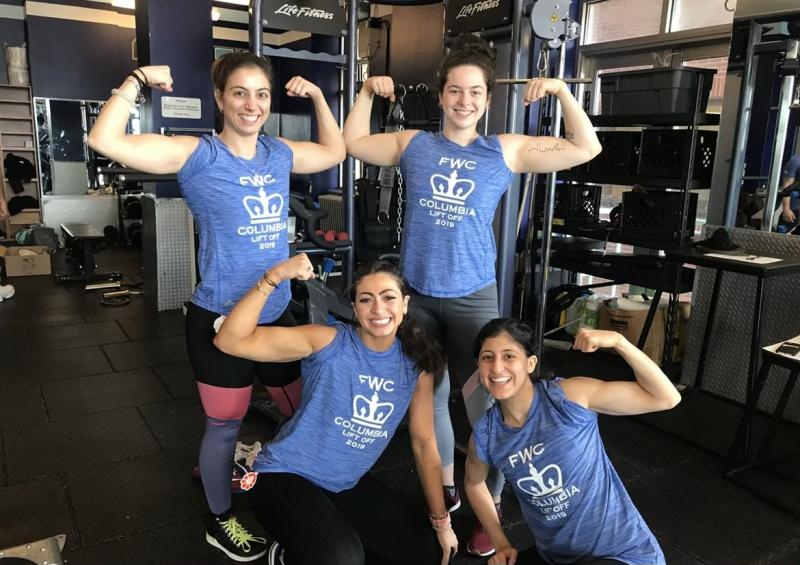 ---
*Special shout-out to Stephanie Henkin Buraczewski our Fieldwork Coordinator, Clinical Education & Administrative Coordinator. Thank you for all your help with this story, Stephanie.