Updrawn Pupil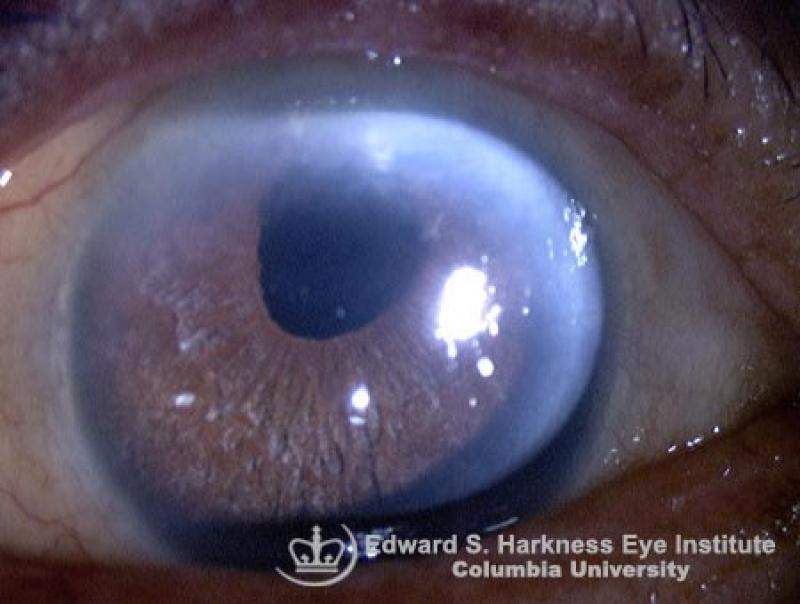 Clinical Features
Superiorly displaced pupil.
Symptoms:

May be asymptomatic
Glare
Decrease vision because part of the iris may cover the optical axis

May be associated with sectoral stromal iris atrophy, ocular trauma or ocular surgery due to vitreous or iris entrapment, IOL placement, etc.
May be associated with ocular syndrome such as Rieger's or essential iris atrophy.
Management
Observation
Surgical technique refinement, which may include reconstruction of the pupil
Vitreous strand lysis using YAG laser