Aphakia and Soemmering's Ring Formation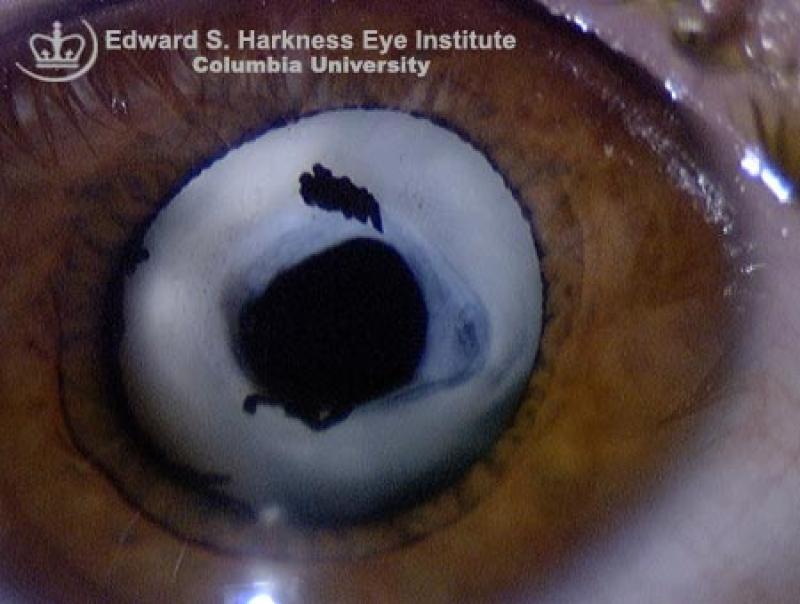 Clinical Features
Absence of the crystalline lens
Very deep anterior chamber
Hyperopia in normal length eye
Soemmering's ring formation as a result of anterior capsule edges attachment to the posterior capsule in the absence of intraocular lens implantation or if lens was not removed in an intracapsular fashion
In the case above, aphakia resulted from extracapsular congenital cataract extraction without intraocular lens implantation.
Causes
Cataract extraction surgery without artificial lens implantation.
Congenital aphakia.
Associated with systemic syndrome i.e. Lowe syndrome or Hallermann-Streiff-François syndrome.
Management
Consider artificial lens implantation or contact lens.
Aphakic glasses as an option in bilateral aphakias.