Welcome From the Program Director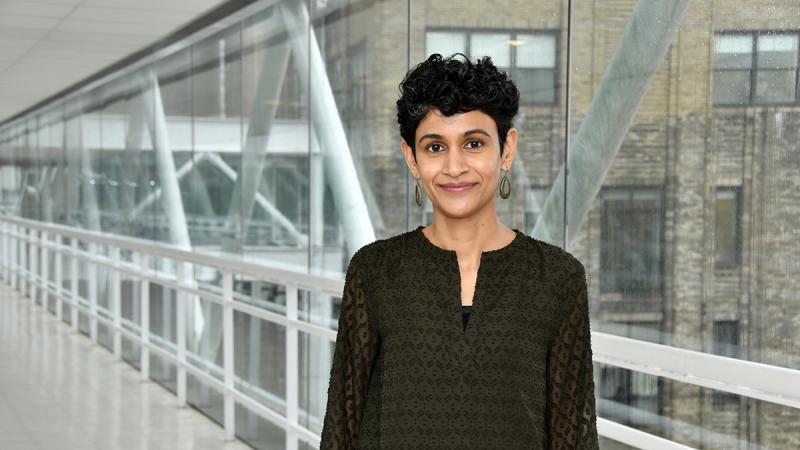 I am delighted to welcome you to the Columbia Internal Medicine Residency Program's website.
It is our mission and our passion to train diverse and compassionate physicians who provide exceptional, culturally sensitive patient care. Our residents develop a well-rounded skill set and graduate from the program as exceptional clinicians, educators, and investigators. An incredibly robust infrastructure and engaged faculty allow us to create many unique opportunities and invest in the success of each and every resident individually, supporting their growth over the course of training.
We take care of patients who come from our local Washington Heights community, the eclectic population of New York City, and via referrals from all over the world, allowing our residents to see and manage a vast breadth of clinical diagnoses. Our residents are front and center in taking care of patients in every setting from community clinics all the way to our intensive care units, providing the very latest in medical therapies and evidence-based medicine. Our expert faculty, comprising both sub-specialists and general internists, provide exemplary teaching. We pride ourselves in our unparalleled educational environment and in the development of autonomy and clinical reasoning in our residents who graduate with a mastery of clinical medicine.
Our residents are surrounded by award-winning teachers, and leaders who value educators. The TEACH rotation and Advanced Clinician Educator (ACE) program provide additional opportunities for those who seek to excel as clinician educators. We are constantly enriching our curriculum with innovative content, and opportunities for developing skills as educators abound.
World-class faculty and the tremendous research enterprise at Columbia are available and accessible to all our residents. This allows our residents to undertake impactful and substantive research even during training, and every year our graduates continue to add to the long list of renowned Columbia-trained scientists.
The well-being of our residents is a core value of the residency program. We have thoughtfully invested in a variety of interventions to support our residents, keep sight of our mission, and find meaning and joy in our work. The camaraderie of our residents is legendary, and the program fosters a truly warm and welcoming environment.
Our amazing residents come to the program with a passion for medicine and a desire to learn. We support, nurture, and guide each and every resident as they work to achieve their goals. Our graduates go on to top-ranked fellowships and career placements, and they are forever a part of our incredible community. Come join us!
Subani Chandra, MD
Program Director, Internal Medicine Residency Program
Vice Chair for Education, Department of Medicine