Our Mission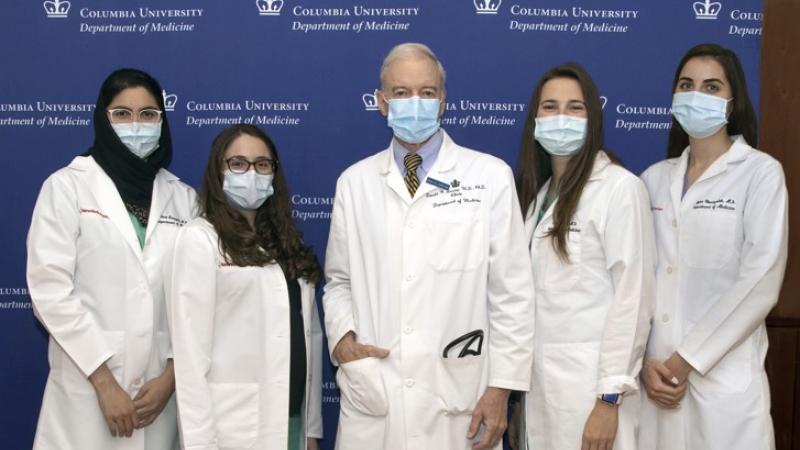 The mission of the Columbia Internal Medicine Residency Program is to train diverse and compassionate physicians who provide exceptional, culturally sensitive patient care, and to promote innovation in education, inspire scholarship to advance the field of medicine, and foster well-being among our residents and within our community.
Patient Care
Our mission is to train physicians with diverse backgrounds and talents to provide compassionate, culturally sensitive, evidence-based, and exceptional high-value care to all patients. We are passionate about our social mission, and proud of our roles as both a quaternary care referral hospital and a local hospital for an underserved community.
Education
Our program aims to foster a commitment to lifelong learning through a robust and multifaceted clinical curriculum and a combination of innovative, interactive, engaging, and high-yield teaching strategies.
Scholarship
We train the future leaders of medicine by providing dedicated mentorship and individualized support as residents launch their medical careers as outstanding clinicians, clinician educators, clinician-scientists, or any other pursuit they choose. With a commitment to continuous improvement, our program aims to achieve excellence in well-rounded training, empowering house staff to realize their fullest potential as physician leaders.
Well-being
We support resident well-being through a number of initiatives to build a diverse and vibrant community, follow our ideals and values, and find meaning and joy in the work of healing. Our program aims to engender a sense of community and support, by providing peer and faculty mentorship and coaching, as well as team-building activities and retreats. Residents are valued and appreciated for their unique backgrounds and interests through personal and professional interest groups.