Tuition, Fees, Financial Aid, and Housing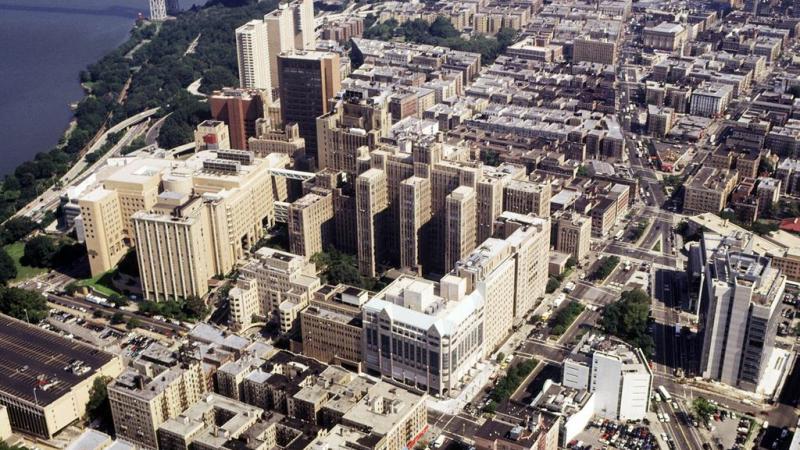 Tuition and Fees
The tuition cost for all three years for the graduating class of 2024 is approximately $136,561.  Total estimated costs per year including other educational and living expenses per year are included here. Regarding the health insurance premium, please note that if you already have insurance coverage, you can waive that cost by filling out a waiver form. Learn more here.
Financial Assistance
Students can be considered for financial assistance after acceptance into the DPT program and the $1,000 nonrefundable matriculation deposit has been made.
According to government regulations, federal aid is limited to citizens or permanent residents of the United States. The University requires international students applying for admission to present evidence of sufficient funds to cover all tuition, fees, books, and living expenses for their course of study in the program.
Financial assistance comes in the form of grants, loans, scholarships, and/or work-study provided by federal, state, university, and/or private sources. Financial aid is based on merit, financial need, enrollment status, and availability of funds. 
Clinical Education Fellowship
Fellowships are available to students for the Terminal Clinical Education Experience. The fellowships, of varying dollar support, are used to help defray costs for travel and living expenses for students seeking challenging experiences outside of the NYC metro area. Information regarding fellowship eligibility and the application process is provided to students during Fall Year III. The final determination for the award is based on the recommendations of the Program Director and the Directors of Clinical Education.
University Scholarships
Louis and Emmanuel G. Rosenblatt Foundation, Inc. Donna Lynn Mushkin Memorial Scholarship Fund
The Rosenblatt Foundation has endowed one scholarship to a second-year DPT student in memory of Donna Lynn Mushkin, a creative young woman who had hoped to dedicate her life to working with physically and emotionally challenged youth. The recipient must be in good academic standing with a minimum cumulative GPA of 3.5, maintain current student membership in the APTA, and show a commitment to pediatric physical therapy as illustrated by previous work or volunteer experience with children and/or youth. The recipient must also plan on taking the specialization track in pediatrics with a corresponding pediatric clinical experience in the third year, aspire to a career in pediatrics, and exhibit the finest character and highest degree of professional behavior.
Yellow Ribbon Program
This is an initiative authorized by the Veterans Educational Assistance Act of 2008.  The Yellow Ribbon Program supplements the base benefits of the Post-9/11 GI Bill® by allowing educational institutions to enter into dollar-for-dollar matching agreements with the U.S. Department of Veteran Affairs. Participation in this supplementary program is determined by Columbia's participating schools on a first-come, first-serve basis and is available only to students who meet the 100% entitlement according to their VA-issued Certificate of Eligibility. Maximum contribution amount: $6,000. Learn more about the Yellow Ribbon Program.
Other Resources
Housing
Our students often choose to live in residential housing facilities on campus at Columbia University Irving Medical Center (CUIMC). Approximately 1,400 graduate students, postdoctoral research fellows and scientists of all disciplines live in CUIMC housing, making for a diverse and vibrant community. Options include studios, one-bedroom apartments, and multi-room apartments for singles, couples, and groups of friends. There are also gender-specific floors and accessible rooms. For complete details, visit the CUIMC housing website.