Frequently Asked Questions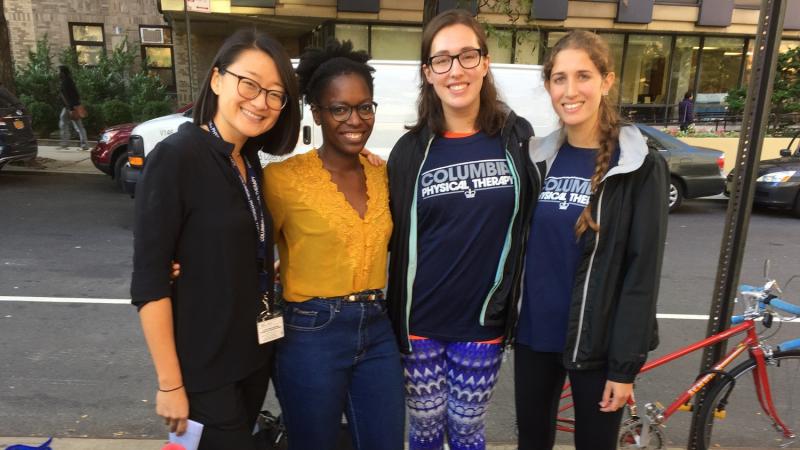 Students are admitted into the program with a range of cumulative grade points, from 2.75 to 4.00. The same range has been reflected in the science grade point average.
An average GRE score is 152 (53% rank) for the verbal reasoning, 152 (52%) for the quantitative reasoning portions of the exam, and 4.0 (49%) for the analytical writing. Applicants may retake the GRE. Scores are not averaged but the admissions committee will consider one set of scores from one testing date, which provides the highest point totals.
The admissions committee realizes that some prospective students start their undergraduate education with an average performance but improve their grade point average as they advance into their major area of study. This may not deter acceptance as the admissions committee takes into account academic maturity with an increasing grade point average as the applicant progresses from freshman through senior year.

Post-baccalaureate applicants are often judged on their academic performance with receipt of a master's degree or returning to school to complete missing prerequisite courses. Enhanced performance is not based on taking one or two courses per semester but maintaining a full semester course load.
Prospective students who repeat courses will have the initial grade for the course and the repeat grade averaged to obtain a final course grade. To enhance the science grade point it is recommended that applicants continue to take additional courses, preferably in the upper divisional biological sciences, which is evaluated favorably by the admissions committee.
These courses cover a broad range of subjects that most institutions require as partial fulfillment of the baccalaureate degree. Courses may include, but are not limited to: anthropology, communications, history, law, political science, economics, government, psychology, sociology, classics, literature, philosophy, religion, and art history.
No, Columbia University's program is an entry-level program for individuals seeking their first degree in physical therapy. The program cannot accept applicants with a physical therapy degree wishing to enhance their credentials to the DPT. It is recommended that the applicant go to the American Physical Therapy Association website and look for those programs that offer the post-professional DPT degree.
A criminal background check is NOT REQUIRED for acceptance.
In compliance with the drug testing policy established by Columbia University Irving Medical Center, program students are required to undergo drug screening prior to beginning their first clinical education experience. This policy is intended to offer a proactive approach by providing early identification and intervention before the consequences of substance abuse adversely impact a student's health, care of patients, or employability. The policy emphasizes the importance of student confidentiality and employs intervention and treatment rather than formal disciplinary action, sanctioning, or documentation upon a student's academic record. Students are tested in the spring or summer of Year I prior to the start of Clinical Education I in the fall of Year II.