Health and Wellness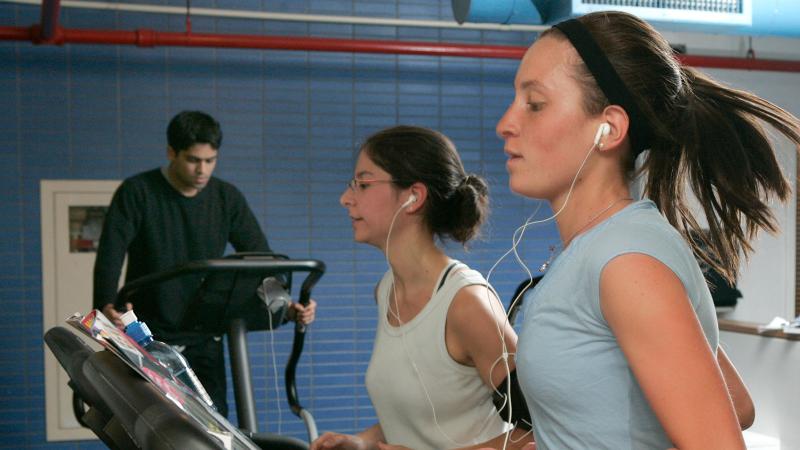 There's no doubt that medical school can be stressful. The caring community at Columbia University Irving Medical Center (CUIMC) offers many health and wellness resources to help students work through their challenges and thrive in the classroom, clinic, and their personal lives.
Student Health on Haven
The Student Health on Haven provides a full range of primary care medical services, counseling services, and health promotion programming to support your well-being as a CUIMC student. The staff consists of physicians, nurse practitioners, nurses, medical assistants, psychiatrists, psychologists, social workers, and health educators. Staff members aspire to model the quality of care medical students will provide to patients throughout their careers.
The following divisions are part of Student Health Service:
Recreation and Athletic Facilities
Physical fitness is important to emotional and mental wellness and there are places on or near CUIMC for medical students to use, including:
50 Haven Ave. Athletic Center at CUIMC has a 20-yard swimming pool, two levels of new cardio equipment, one squash court, a gymnasium, an aerobics/multi-purpose exercise room, lockers, showers, and saunas. The facility is handicapped accessible. Read more about 50 Haven Ave. Athletic Center.
Dodge Fitness Center at Columbia's Morningside campus has two full-size gyms, two swimming pools, 17 squash and handball courts, a fully-equipped exercise and weight room, judo-karate room, fencing room, wrestling room, indoor track, and two saunas. CUIMC students may access this facility for an annual fee. Read more about Dodge Fitness Center.
Baker Athletics Complex at the northern tip of Manhattan at 218th Street and Broadway is Columbia's main outdoor athletics facility where the Lions compete. It has a football field and stadium, a baseball field, soccer field, running track, seven tennis courts, and several practice fields. Read more about Baker Athletics Complex.
Ombuds Office
Columbia's Ombuds Officers are confidential and neutral complaint-handlers, serving all campuses. They seek fair and equitable solutions to various problems through informal processes and are available to the entire Columbia University community: students, faculty, and employees. For more information, visit the Ombuds Office website.