Career Planning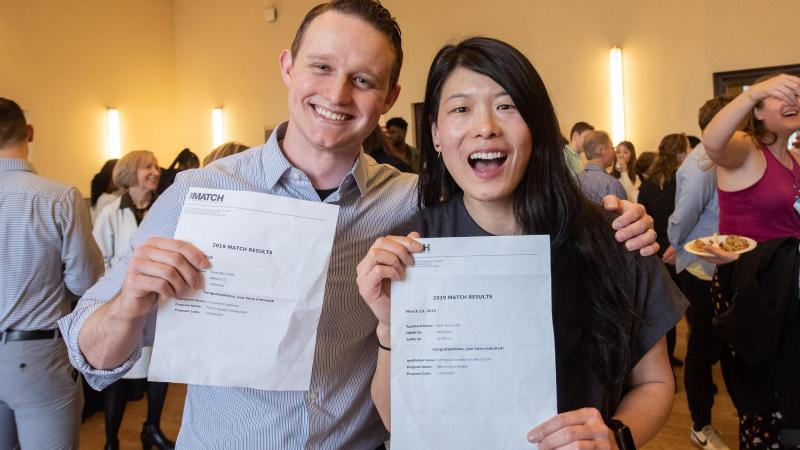 Choosing a specialty and planning a suitable career are critical components of the development of our medical students on their path to becoming physicians. Our career planning program begins at matriculation and continues throughout medical school. There is no "right way" to do career planning. Some students decide on their specialty before medical school and end up pursuing that specialty, and many students either do not know or change their mind. Most students select their specialty by the end of the summer of their final year. Students often find it helpful to consult fourth-year students, residents, and faculty in the specialties they are considering. The best way to contact them is usually email to arrange a meeting, phone conversation, or shadowing experience.
Extensive career advising materials are available to medical students on the CourseWorks VP&S Career Advising Site.
Our career planning program includes:
Shadowing opportunities.
Exposure to a variety of specialties and careers through formal experiences such as the Advisory Dean Program and the Major Clinical Year and electives, as well as informal experiences, such as shadowing, contacting alumni, speaking with faculty, and more.
Access to information about dual-degree programs.
Research opportunities, fellowships, and scholarly projects.
Timely information about residency applications and interviewing.
Group and individualized advising to meet the needs of each student.
The following activities are examples of what our students experience in each year of medical school.
Students in their first and second years of medical school have access to:
Learning about specialties and careers through advisory dean meetings.
Shadowing opportunities.
Research, teaching, service, and global health opportunities for first-year summer.
Students begin clinical rotations in January of their second year of medical school and during their third year they participate in:
Individualized career counseling meeting in first half of the year with an advisory dean.
Fall class meetings to explain elective program in Differentiation and Integration phase coming in their fourth year, including its structure and components.
Fall breakfast panel discussions with dean of the Columbia University Vagelos College of Physicians and Surgeons; chairs of clinical departments at Columbia University Medical Center (CUMC); and residency training directors to discuss residency application in their specialty of interest.
Individualized medical student performance evaluation and career counseling meeting with senior associate dean for student affairs from late fall of Major Clinical Year to mid-spring of Differentiation and Integration in their fourth year.
Near peer advising by specialty in late fall and early winter that is focused on electives planning.
Students in the early spring of their third year through the early fall of their fourth year focus on applying for residencies, as follows:
Pizza dinners by specialty in early spring to have informal discussions and Q&As about applying for residency in each specialty.
Spring class meeting to review residency application timeline and components.
Meetings by specialty during the spring with CUMC residency training directors and students interested in the specialty.
Selection of a specialty-specific residency advisor.
Class meeting in early summer to discuss residency application and self-assessment.
Assistance with writing and editing a personal statement with the help of advisory deans, residency advisors, and staff.
Class meeting in early fall to discuss interviewing, program assessment, and ranking programs.
Mock Interview Program.
Daily walk-in hours and email contact for career advising.