Apply to the MD Program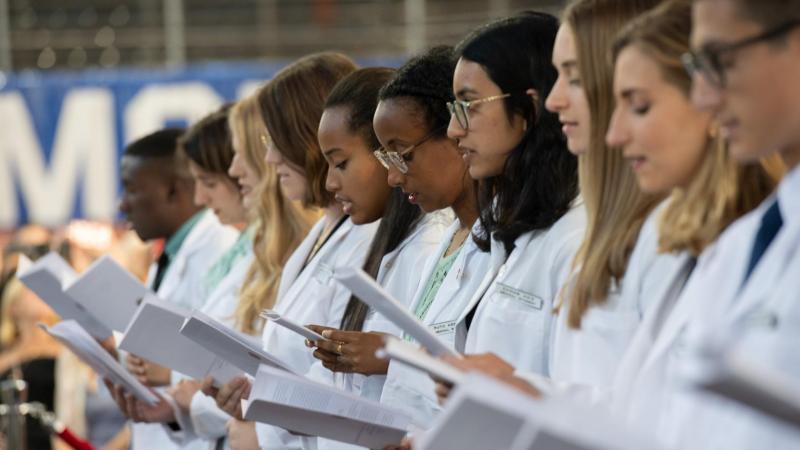 The Columbia University Vagelos College of Physicians and Surgeons (VP&S) was founded in 1767 and conferred the first Doctor of Medicine degree in the North American Colonies in 1770. Throughout our history, we have upheld the belief: "Of the Most High Cometh Healing."
The practice of medicine is a convergence of science, research, and technology, which are elevated, transformed, and given relevance by physicians through compassion, listening, and a desire to reduce suffering and promote health.
Our students prepare to become leaders in the practice and art of medicine. Their educational experience is enhanced by our curriculum, which combines basic science and clinical medicine with humanism and professionalism, and occurs in parallel with an "unofficial curriculum," one that nurtures a broad range of extracurricular activities to promote personal and professional growth and life balance.
We encourage applicants to explore the many research, international, community, clinical, extracurricular, and other opportunities available at our medical school and with affiliated programs as they consider a future in medicine. We also encourage you to examine our second MD track, the Columbia-Bassett track, which offers, in addition to our superb clinical training, experience in performance improvement, longitudinal care and trauma-informed care:
In addition to our MD program and Columbia-Bassett track, prospective medical students may explore and apply to: