Center for Acute Respiratory Failure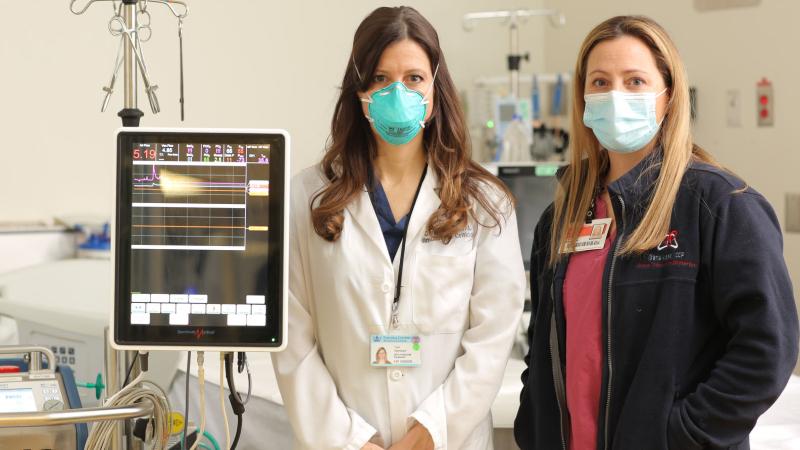 Transport of the most critically ill patients is possible in select circumstances. The center brings together experts with unmatched experience in acute care to provide comprehensive support for every aspect of the patient throughout their ICU course.
Our Services
The Center offers expert consultation and management in the care of patients with acute respiratory failure, as well as cutting-edge services, including:
Extracorporeal carbon dioxide removal (ECCO2R)
Prone positioning
Pulmonary vasodilator therapies
Advanced ventilator management strategies across the spectrum of respiratory failure
Advanced Thoracic Surgical Procedures
Expertise in management of cardiopulmonary failure in the peripartum period
For patients with combined cardiopulmonary failure, our cardiac ECMO and Pulmonary Embolism Response Teams are fully integrated into the center.
Conditions We Treat
Acute respiratory distress syndrome (ARDS)
Pneumonia
Pulmonary embolism
Status asthmaticus
Acute exacerbations of chronic lung diseases
Pulmonary hypertension
Chronic thromboembolic disease
Our Research
Our researchers are at the forefront of innovative, cutting-edge basic, translational and clinical research related to:
Acute respiratory distress syndrome (ARDS)
Ventilator-induced lung injury
Extracorporeal membrane oxygenation