Jeremy R. Beitler, MD, MPH
Specialties:
Critical Care Medicine, Internal Medicine, Pulmonary Disease, Pulmonology
More specialties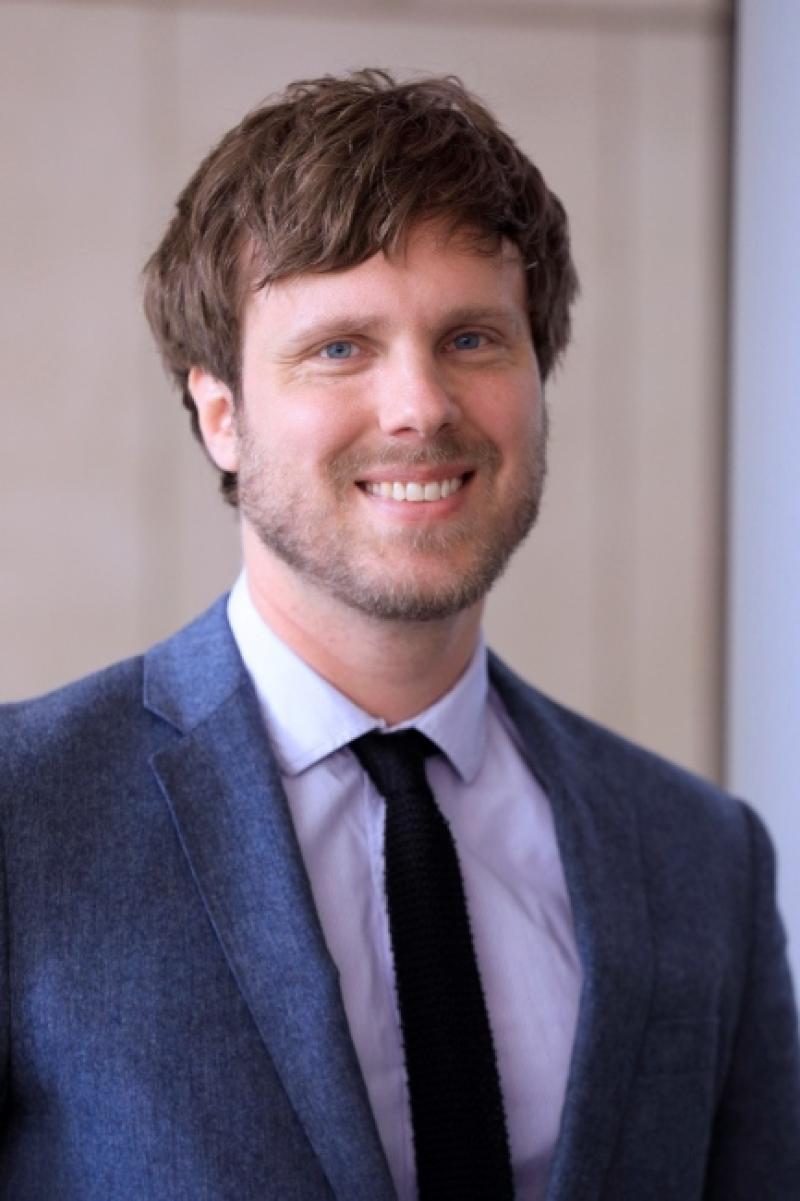 Overview
Dr. Jeremy Beitler is a pulmonary intensivist and Director of Clinical Research for the Center for Acute Respiratory Failure at Columbia University. Clinically, he cares for patients admitted to the medical intensive care units (MICUs) at New York-Presbyterian Hospital / Columbia University Medical Center. His NIH-funded research program focuses on optimizing mechanical ventilatory support for patients with acute respiratory failure, including acute respiratory distress syndrome (ARDS).  
ARDS occurs in up to one-quarter of all critically ill adults receiving mechanical ventilation. Despite considerable advances in understanding of disease pathogenesis, ARDS remains associated with high risk of death—up to 45% mortality for severe disease. The most effective proven therapy for ARDS is to limit the degree of lung stretch with each machine-supported breath. Yet, how best to personalize ventilatory support to each individual patient's unique risk of lung injury is unclear. Dr. Beitler's research seeks to address this gap by advancing understanding of the interaction between pulmonary biomechanics and lung biology. He uses advanced techniques such as esophageal manometry, electrical impedance tomography, and airway waveform analysis to quantify lung mechanics at bedside. These measures are paired with biological samples to identify dose-response between lung stretch and biological injury.
Dr. Beitler would like to express his gratitude to the many patients and families who have advanced this research by participating in clinical studies. He sincerely believes your essential support ultimately will help improve survival and decrease morbidity for patients suffering from acute respiratory failure.
Areas of Expertise / Conditions Treated
Cardiac Arrest
Critical Care
Intensive Care
Mechanical Ventilation
Pulmonary Critical Care Medicine
Pulmonary Disease
Respiratory Failure
Sepsis
Academic Appointments
Assistant Professor of Medicine at CUMC
Administrative Titles
Director of Clinical Research, Center for Acute Respiratory Failure
Director of Columbia Respiratory Critical Care Trials Group
Hospital Affiliations
NewYork-Presbyterian / Columbia University Irving Medical Center
Schedule an Appointment
Connect Patient Portal
For existing patients, login to make an appointment, view documentation or contact your care provider.
Insurance Accepted
Aetna
Aetna Signature Administrators
EPO
HMO
Medicare Managed Care
NYP Employee Plan
NY Signature
POS
PPO
Student Health
Cigna
EPO
Great West (National)
HMO
POS
PPO
Emblem/GHI
Medicare Managed Care
PPO
Emblem/HIP
ConnectiCare
EPO
Essential Plan
HMO
Medicaid Managed Care
Medicare Managed Care
POS
PPO
Select Care (Exchange)
Vytra
Empire Blue Cross/Blue Shield
Medicare
Railroad
Traditional Medicare
UnitedHealthcare
Compass (Exchange)
Empire Plan
HMO
Medicare Managed Care
POS
PPO
*Please contact the provider's office directly to verify that your particular insurance is accepted.
Credentials & Experience
Education & Training
MD, New York University School of Medicine
Pennsylvania State University
MPH, Harvard School of Public Health
Residency: New York University Langone Medical Center
Fellowship: Massachuetts General Hospital
Board Certifications
Pulmonary Disease
Critical Care Medicine
Internal Medicine
Honors & Awards
2018 Carmel Research Excellence Prize, Western Region, American Federation for Medical Research
2018 Faculty Teaching Award, University of California San Diego Medicine Chief Resident Selection
2016 Faculty Teaching Award, University of California San Diego Medicine Residency
2013 Fellow Teaching Award, Brigham & Women's Hospital Residency
2010 Postgraduate Research Award, New York University Department of Medicine
2008 Award for Outstanding Community Service, Medical Society of the State of New York
Research
Research Interests
Acute Respiratory Distress Syndrome (ARDS)
Acute Respiratory Failure
Patient-ventilator dyssynchrony
Post-cardiac arrest syndrome (PCAS)
Sedation management
Ventilation-induced lung and extrapulmonary organ injury
Grants
NIH ACTIV3-TESICO (Site PI: Beitler)
Accelerating COVID-19 Therapeutic Interventions and Vaccines (ACTIV) 3b: Therapeutics for Severely Ill Inpatients with COVID-19
https://clinicaltrials.gov/ct2/show/NCT04843761
Department of Defense / Quantum Leap Healthcare Collaborative (Site PI: Beitler)
I-SPY COVID Trial: An Adaptive Platform Trial to Reduce Mortality and Ventilator Requirements for Critically Ill Patients
https://clinicaltrials.gov/ct2/show/NCT04488081
Canadian Institutes for Health Research (Site PI: Beitler)
Frequency of Screening and SBT Technique (FAST) Trial
https://clinicaltrials.gov/ct2/show/NCT02969226
NIH K23-HL133489 (PI: Beitler)
Breath stacking dyssynchrony in acute respiratory distress syndrome
NIH R21-HL145506 (PI: Beitler)
Measuring lung stress to identify occult ventilation-induced lung injury in ARDS
Selected Publications
Beitler JR, Sarge T, Banner-Goodspeed VM, Gong MN, Cook D, Novack V, Loring SH, Talmor D, EPVent-2 Study Group. Effect of titrating positive end-expiratory pressure (PEEP) with an esophageal pressure-guided strategy vs. an empiric high PEEP-FiO2 strategy on death and days free from mechanical ventilation among patients with acute respiratory distress syndrome: a randomized clinical trial. JAMA. 2019;321:846-857.
Sarge T, Baedorf-Kassis E, Banner-Goodspeed V, Novack V, Loring SH, Talmor D, Beitler JR. Effect of esophageal pressure-guided positive end-expiratory pressure on survival from acute respiratory distress syndrome: a risk-based and mechanistic reanalysis of the EPVent-2 trial. American Journal of Respiratory and Critical Care Medicine. 2021.
Beitler JR, Ghafouri TB, Jindasa SP, Mueller A, Hsu L, Anderson RJ, Joshua J, Tyagi S, Malhotra A, Sell RE, Talmor D. Favorable neurocognitive outcome with low tidal volume ventilation after cardiac arrest. American Journal of Respiratory and Critical Care Medicine. 2017;195:1198-1206.
Beitler JR, Majumdar R, Hubmayr RD, Malhotra A, Thompson BT, Owens RL, Loring SH, Talmor D. Volume delivered during recruitment maneuver predicts lung stress in acute respiratory distress syndrome. Critical Care Medicine. 2016;44:91-99.
Dzierba AL, Khalil AM, Derry K, Madahar P, Beitler JR. Discordance between respiratory drive and sedation depth in critically ill patients receiving mechanical ventilation. Critical Care Medicine. 2021.
Beitler JR, Thompson BT, Baron RM, Bastarache JA, Denlinger LC, Esserman L, Gong MN, LaVange LM, Lewis RJ, Marshall JC, Martin TR, McAuley DF, Meyer NJ, Moss M, Reineck LA, Rubin E, Schmidt EP, Standiford TJ, Ware LB, Wong HR, Aggarwal NR, Calfee CS. Advancing precision medicine for acute respiratory distress syndrome. Lancet Respiratory Medicine. 2021.
Abrams D, Montesi SB, Moore SKL, Manson D, Klipper KM, Case MA, Brodie D, Beitler JR. Powering bias and clinically important treatment effects in randomized trials of critical illness. Critical Care Medicine. 2020;48:1710-1719.
Beitler JR, Mittel AM, Kallet R, Kacmarek R, Hess D, Branson R, Olson M, Garcia I, Powell B, Wang DS, Hastie J, Panzer O, Brodie D, Hill LL, Thompson BT. Ventilator sharing during an acute shortage caused by the Covid-19 pandemic. American Journal of Respiratory and Critical Care Medicine. 2020;202:600-604.