Lymphoid Tumor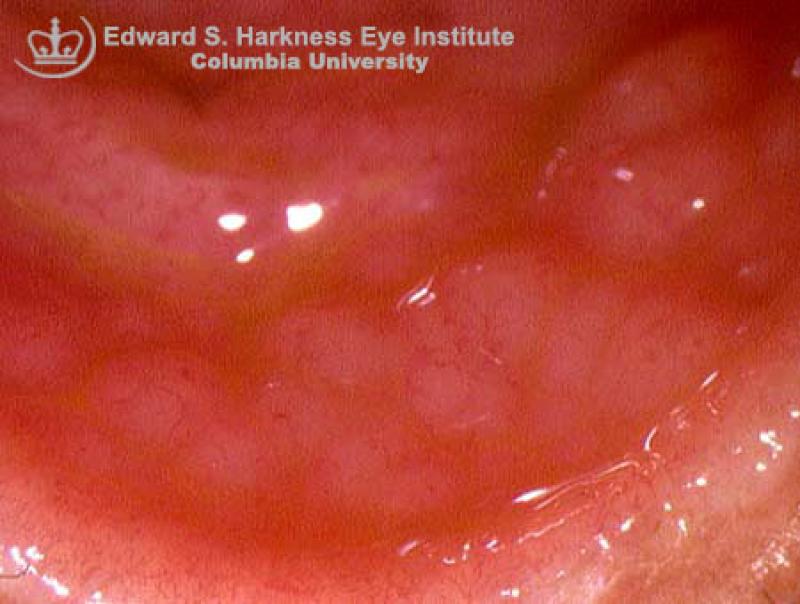 There is an increased incidence in older people or patients with AIDS-related lymphomatous diseases.
Clinical Features
Symptoms: usually asymptomatic or mild ocular irritation and tearing.
Signs:

Slowly progressive, salmon-colored lesions that may be located in the forniceal, bulbar or palpebral conjunctiva
No sign of inflammation
May be associated with systemic lymphomas
Management
Biopsy is always required.
CT-scan to asses orbital involvement.
Systemic evaluation.
Observation if small and asymptomatic.
Radiation or cryotherapy.
Surgical excision.