Posterior Polymorphous Dystrophy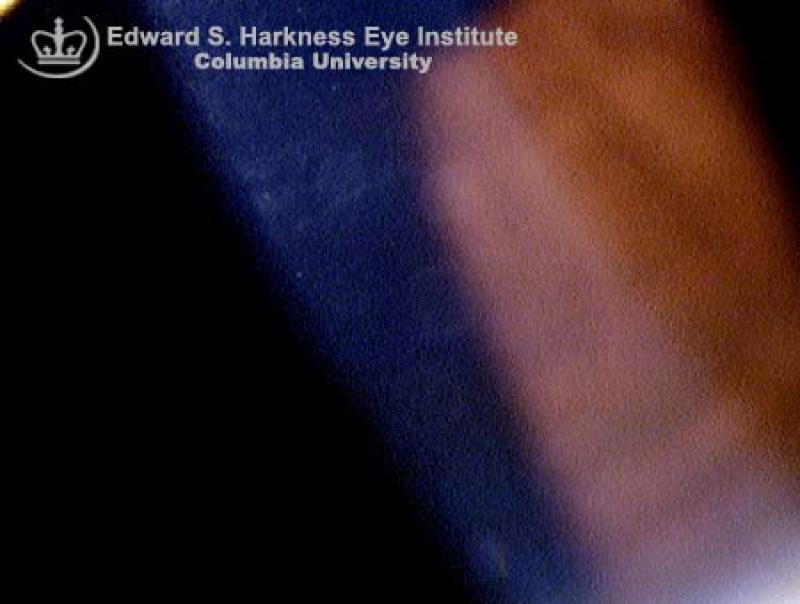 A slowly progressive, uncommon, dominantly inherited condition.
Clinical Features
Usually bilateral but often asymmetric.
Variable clinical features include isolated or coalescent posterior corneal vesicular (the most distinctive characteristic), multi-layered Descemet's membrane thickening and band-like configuration with sharp scalloped margin.
The peripheral abnormal multi-layered endothelial cells may cause localized iridocorneal adhesion.
Symptom: most cases are asymptomatic and do not require treatment.
If the condition progresses to corneal decompensation, definitive treatment with penetrating keratoplasty is usually required.