Resident Well Being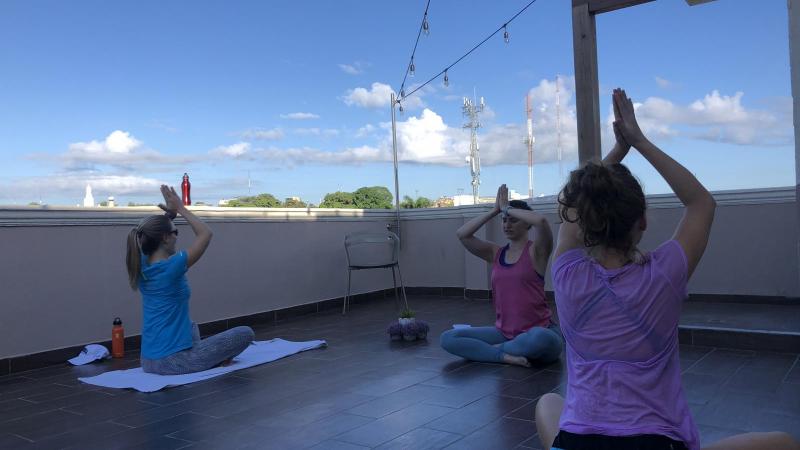 An overwhelming proportion of residents experience burnout at some point during their residency training. We recognize the complex, multi-dimensional contributors to this serious problem, and we are dedicated to prioritizing the well-being of our trainees. We have a Wellness Committee that is comprised of faculty and residents who meet regularly to strategically assess the drivers of burnout and implement appropriate plans of actions to address aspects, ranging from systemic challenges to equipping our trainees with tools for optimizing resiliency and selfcare. 
In 2020, our family medicine residents were posed with a unique and specific challenge that necessitated an urgent need to address their wellbeing: the COVID-19 pandemic.  We are responding to this dire need by implementing an innovative wellness curriculum infused in our weekly didactic lecture series, connecting our residents with mental health services, and responding to other requests from our residents based on their needs. For example, we have provided yoga mats for our inpatient conference room so that residents can take a moment during their busy and stressful workday for a quick, restorative yoga session. 
Other ways in which we promote a culture of wellness include our yearly residency retreat where residents and faculty can build relationships outside of work duties, weekly biopsychosocial rounds on our family medicine inpatient service, regular social activities, mentoring and coaching from faculty advisors, and providing residents with meals during their inpatient shifts. If at any time the demands and stressors of residency impact a trainee's ability to engage in their duties, we support and encourage residents to take leave whether it be for personal medical reasons, the necessity to be with family members who need to be supported, or parental leave (for both birth and non-birth parents). Whatever the situation, we commit to working with individual trainees to prioritize their wellbeing.