About Us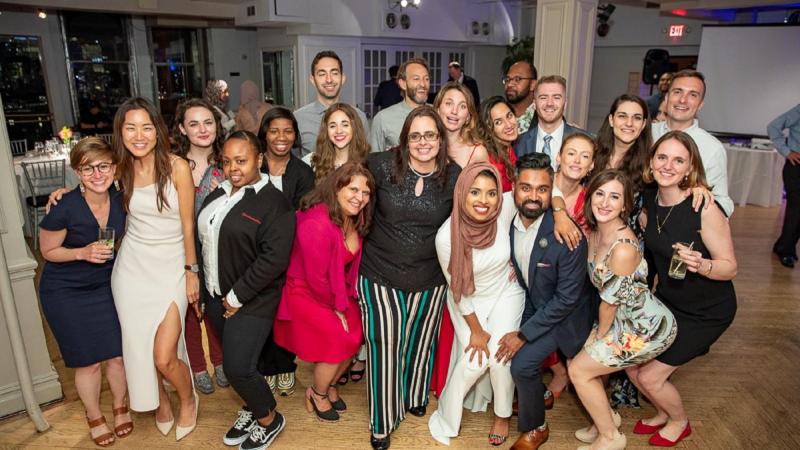 CFCM Mission Statement
The mission of the Center for Family and Community Medicine, which includes Columbia's Family Medicine residency program, is to drive change and use the strength of family medicine to improve the health and well-being of all individuals and families in New York City. We acknowledge the need for high quality primary care for everyone; we recognize family medicine as a uniquely situated specialty to meet those needs. We aim to do this by:
Providing high quality primary care and preventive services for the whole family in the context of their community: from birth to family planning, adulthood, and end-of-life care.
Training exemplary family medicine providers and medical students who learn to balance the biological, psychological, and social aspects of health through a rigorous evidence based curriculum to care for the whole person.
Conducting community-based research, including needs assessments, to develop innovative solutions for providing care and empowering patients.
Advocating for health equity and a diversified workforce committed to addressing critical social determinants, including racial injustice, food and housing insecurity, and employment.
Our Commitment to be Anti-Racist
During this time of renewed national attention to the structural inequities that continue to pervade our criminal punishment, healthcare, and education systems, we feel it is critical that the New York Presbyterian-Columbia Family Medicine residency program lead the way in prioritizing equity within our admissions practices and directly addressing structural racism within our system. Specifically, we have created an Admissions Representation Committee (ARC) with the primary mission of increasing recruitment and retention of URMs in the residency program by a minimum of 33%.  Additional objectives include ensuring there are at least 2 committee members reviewing applications submitted by URM medical students, compensating members of the committee to do this work, to avoid the creation of a culture wherein anti-racism work is considered volunteer-based or ancillary, and revising the interview process to further minimize structural racism in recruitment. 
Our Community
Today, the Family Medicine at Herman "Denny" Farrell, Jr. Community Health Center, located in Washington Heights, serves a community that is over 70% Latinx and majority Spanish-speaking. The remaining is a mix of African Americans, Asians, and Russian Jews, as well as an increasing proportion of Arabic-speaking immigrants originating from West Africa. While most of the Latinx residents are first or second generation Dominican, others come from the Puebla region of Mexico, South America, Cuba, Puerto Rico, and Central America.
Read More: New York City's 2015 Community Health Profile of Washington Heights/Inwood
The community that comprises Farrell's patient population is working-class with many characteristic health care circumstances. Washington Heights has disproportionate economic stress, with greater rent burden and poverty than Manhattan's average. Additionally, a substantial segment of the Dominican community lives part of the year in the Dominican Republic and part in Washington Heights, which produces a unique context for provision of health care. One of Farrell's goals in the setting of this vibrant and heterogeneous community is to decrease the burden of preventable morbidity and mortality through quality care that includes prenatal care as well as pediatric and adult primary care.