Residency Application and Criteria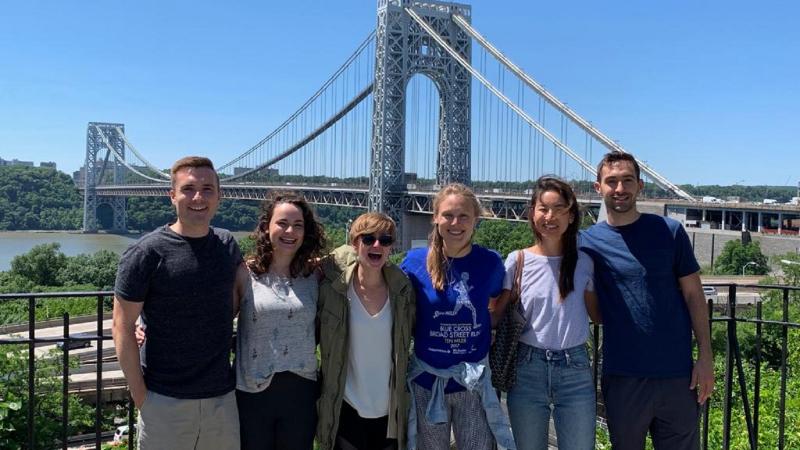 The NewYork-Presbyterian/Columbia Family Medicine Residency Program has a strong curriculum with strengths in underserved care, community health, inpatient family medicine, and women's health. Our energetic and diverse group of residents and faculty really demonstrate how New York City is a wonderful place to practice family medicine. If you are interested in applying to our program, please review the information regarding our application criteria and requirements below:
While we look at an applicant's entire package, we do not review applications with more than one failed attempt on the board exams. This is to ensure our residents will be able to pass the family medicine boards. Either USMLE or COMLEX scores are accepted.
We do accept qualified international medical graduates. We accept J1 visas sponsored by the ECFMG but do not sponsor H1 visas.
International medical graduates must be ECFMG certified prior to the rank list deadline.
We accept applications no more than five years after the date of medical school graduation.
We require international applicants to have at least one year of hands-on U.S. clinical experience.
Please make sure to include the following in your ERAS application:
ERAS Application form completed
Curriculum vitae
Three letters of recommendation
Medical Student Performance Evaluation (Dean's Letter)
Medical school transcript(s)
Personal statement
Official notification of USMLE or COMLEX scores
If you are a graduate of an international medical school, you must be ECFMG certified, registered with NRMP and apply through ERAS (you can contact ECFMG to access ERAS) to be considered. Please ensure submission of the following in addition to the above:
ECFMG certificate
Copy of medical school diploma
Deadline
Completed applications must be submitted to ERAS by December 31st for full consideration.
Contact Us
To speak with us directly, please contact: