For Participants
Partnering With Our Community, For Our Community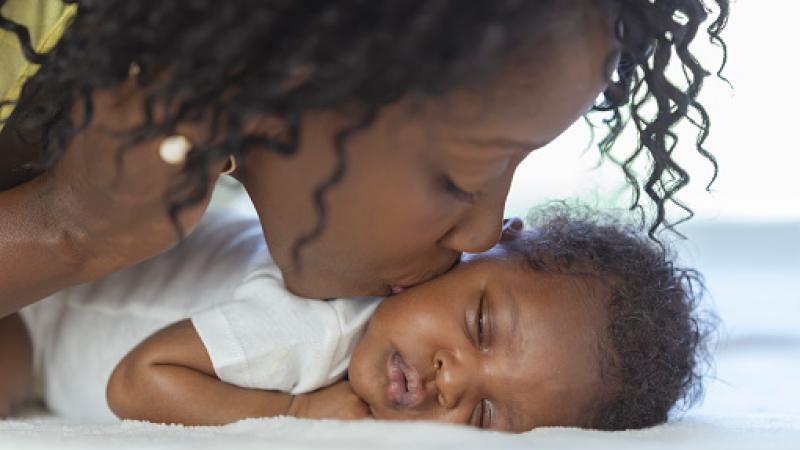 COVID-19 is an unprecedented global event that continues to change our world. Much effort has focused on understanding the virus and the disease, how it affects individual patients, and how to treat and prevent it. Much less effort, however, has been dedicated to studying more subtle, but potentially long-lasting effects on health, such as potential effects on newborns of mothers who became infected during pregnancy. Our research to-date has been reassuring. Mothers do not seem to pass the virus to their infants, and in the rare cases when infants do get infected with the virus, they generally have mild illness. In fact, we are researching the possibility that moms who have had COVID-19 might actually protect their infants through their breastmilk.
As reassuring as these preliminary findings are, we also know from research on other infections that occur during pregnancy that babies can be affected in other ways. For example, the mom's immune response to the virus can reach the baby and have subtle effects on the developing fetus. The impact of prenatal infections on the developing fetus likely depends on when in pregnancy the mom became infected or sick. There is also the stress of the pandemic itself, and stress during pregnancy is well-known to have an impact on the long-term health of both moms and babies. The research from the COMBO initiative will comprehensively describe COVID-19's impact on our future generation, while elevating the importance of mother-infant health prenatally and postnatally.
Our Mission
COMBO's mission is to comprehensively describe COVID-19's effects on our future generation. To do this, COMBO uses a multidisciplinary, highly collaborative approach. Rather than various teams asking many questions of a small number of participants, researchers and clinicians at Columbia University Irving Medical Center have pooled resources so that each team asks their most essential questions of a large number of participants. Pooling our resources gives us confidence in our results that can only come from a large cohort like COMBO's, and with this approach, a single participant can contribute to many fields of research at once.
Who Can Join?
Every mother who has given birth at Columbia University's NewYork-Presbyterian Morgan Stanley Children's Hospital or NewYork-Presbyterian Allen Hospital and is known to have had COVID-19 at any point during her pregnancy is invited to participate. For each woman with a history of COVID-19 enrolled in the study, a mother without a known history of COVID-19 during pregnancy is invited to participate in the control group of our study. The control mother will have a baby with the same sex, gestational age, birth type (c-section vs. vaginal birth), and approximate date of birth as the mother enrolled in the COVID-19 group. We also enroll a subset of mothers who are pregnant but have not yet delivered, with the goal of understanding some of the other factors that may influence child and maternal outcomes, such as stress during pregnancy.
Participate in COMBO
If you are pregnant or recently gave birth at NewYork-Presbyterian Morgan Stanley Children's Hospital or NewYork-Presbyterian Allen Hospital and would like to participate, please contact us.
Compensation
Enrolled participants receive compensation for each survey and assessment, with the possibility of receiving up to $600 per calendar year. In addition, each enrolled baby will receive a blue onesie with our COMBO logo.
Helpful Resources
The COVID-19 pandemic has been an enormous stressor on top of the stress of being a new parent. We've compiled a list of resources that may be of use if you are struggling with mental health, feeling unsafe in your home, facing hunger and food insecurity, need breastfeeding support, and/or wish to find out more about pregnancy and COVID-19.