About COMBO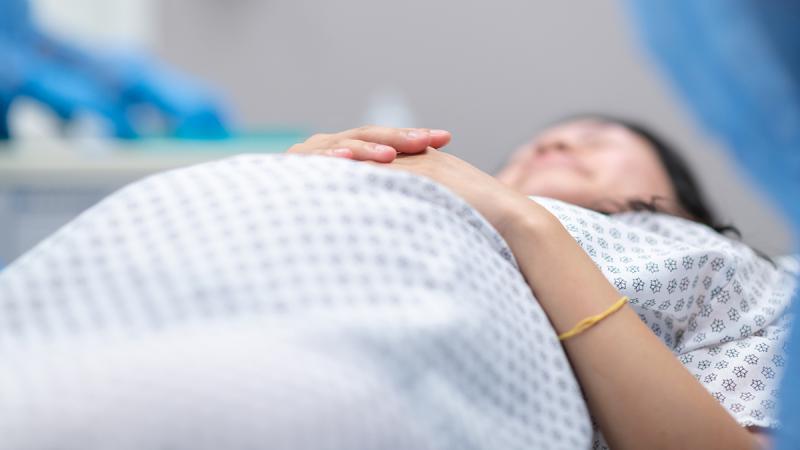 In the spring of 2020, in response to overwhelming interest in mother-infant health during the COVID-19 pandemic, the Departments of Pediatrics and Obstetrics & Gynecology at the Columbia University Irving Medical Center (CUIMC) rapidly formed the Maternal-Child Research Oversight (MaCRO) committee.
MaCRO
MaCRO's goal is to build collaborative synergy, improve integration of pre- and post-natal research, and generate comprehensive health and disease outcome data on newborns born during the pandemic and their mothers. MaCRO has three main work groups: Data, Biospecimens, and Follow-up. The Follow-up group, led by Co-Chairs Dr. Dani Dumitriu and Dr. Catherine Monk, evolved into the COMBO initiative, which was formalized in the summer of 2020.
COMBO (COVID-19 Mother Baby Outcomes)
With more than 70 members spanning numerous Columbia University schools and departments, COMBO uses a collaborative approach to develop each study component through sub-work groups.
Our goal is to broadly understand the impact of both SARS-CoV-2 infections and the pandemic on the developing fetus, future child health, and future maternal health. As this is a novel virus, with currently unknown consequences to the health and well-being of pregnant women and their babies, outcomes studied span domains known to be affected by other prenatal infections and insults, such as fetal growth, risk of child asthma, neurodevelopment, maternal mental health, mother-infant bonding, and much more.
In January 2021, COMBO partnered with the CDC ESPI study to expand data collection. The Epidemiology of SARS-CoV-2 in Pregnancy and Infancy (ESPI) Network is a community cohort study that focuses on characteristics of SARS-CoV-2 infection during and up to 6 months after pregnancy. Therefore, ESPI COMBO focuses on cases up to 6 months in age, and the main COMBO study continues to follow dyads after the 6-month milestone. 
Leadership
Dani Dumitriu, MD, PhD

Catherine Monk, PhD

Marissa Lanoff, MA

Research Program Coordinator

Imaal Ahmed, BS

Research Program Coordinator
Dr. Dumitriu is a newborn hospitalist and neuroscientist studying the developmental origins of resilience. Dr. Monk is a clinical psychologist embedded in the Obstetrics and Gynecology Department. Both had active clinical duties during the height of the first wave of the pandemic in New York City. COMBO was born out of their experiences as frontline providers and passion for helping the vulnerable mother-infant dyad. Dr. Monk oversees prenatal enrollment and maternal health outcomes, while Dr. Dumitriu oversees postnatal enrollment and infant health outcomes. Marissa Lanoff and Imaal Ahmed are the research coordinators, and they oversee all COMBO operations.
Study Population
The first pregnant woman to test positive for SARS-CoV-2 in New York City gave birth on March 13, 2020, at the Morgan Stanley Children's Hospital. The NewYork-Presbyterian health care system began universal PCR testing for SARS-CoV-2 for all pregnant women admitted to Labor & Delivery on March 22, 2020. On July 20th, universal SARS-CoV-2 antibody testing was added. Testing was key for the protection of both our patients and health care workers, but also provided us the opportunity to identify asymptomatic pregnant women and those with infections early in pregnancy. All women who have given birth at NewYork-Presbyterian Morgan Stanley Children's Hospital or NewYork-Presbyterian Allen Hospital since March 13, 2020, and have a documented history of SARS-CoV-2 infection at any time during their pregnancy are contacted between 2 weeks and 6 months postpartum and invited to participate in our study. For each woman with a history of COVID-19 enrolled in the study, a mother without a history of SARS-CoV-2 infection will be invited to be in our study as the control group. The control mother will have a baby with the same sex, gestational age, mode of delivery, and approximate date of birth as the mother enrolled in the COVID-19 group. Two other groups of mothers are also being studied to help increase our understanding of the effects of COVID-19 infection. A group of women who gave birth in February 2020, before COVID-19 was known to be in New York City, have been enrolled in order for us to better understand the effects of the stress of the pandemic during child birth. Additionally, to better understand the impact of this pandemic on women's experiences during pregnancy, some expectant moms are invited into the study prior to delivery, and then followed up postnatally.