Curriculum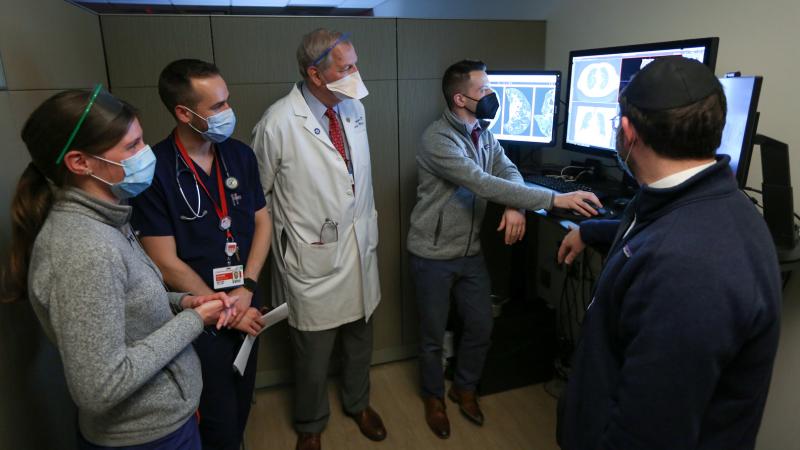 We have robust and diverse educational offerings for the fellows that occur throughout the year, including several case-based multidisciplinary conferences that leverage the expertise of our radiologist, pathologists, and faculty.
Boot Camp
First-year fellows start their training off with a boot camp to prepare them for their first day of clinical service. Our boot camp includes small group interactive teaching sessions, hands-on procedural training with task trainers, and application of new skills and knowledge through high-fidelity simulation cases.
Critical Care Ultrasound Training
We have a point-of-care ultrasound (POCUS) curriculum for fellows, including simulation-based training with live models and bedside instruction that is focused on pulmonary and critical care areas, including lung, pleura, cardiac, abdomen, vascular, among others. All fellows have access to SonoSim software, which includes online modules for self-directed remote learning.
Simulation
We are fortunate to have use of a state-of-the-art simulation center at Columbia University. Our fellowship incorporates simulation-based training in airway management, mechanical ventilation, serious illness communication skills and extracorporeal life support to name a few.  Fellows participate in high fidelity simulation throughout the course of their fellowship to build on their clinical, communication, and procedural skills, and work together with their co-fellow.