For Students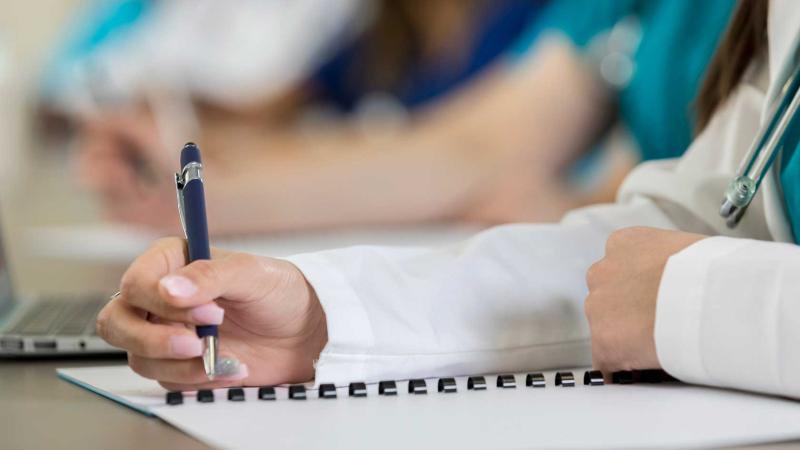 The Department of Otolaryngology—Head and Neck Surgery provides the highest caliber education for Columbia University Vagelos College of Physicians and Surgeons students. Our faculty designs educational opportunities that expose medical students to the essential skills and knowledge of the different otolaryngology subspecialties.
Otolaryngology Subinternship (OTOL-OTO1P)
This elective provides in-depth exposure to all subspecialties in the field of otolaryngology and takes place at both the Columbia and Cornell campuses. Students are clinical team members, working with the residents and attendings at each site. They round every morning and afternoon as assigned by the chief resident. They are present in the operating room for assigned cases and otherwise work with 2nd-year residents in the clinic and on the consult service. Students also take calls at least once a week, participate in didactic sessions, and are supervised by faculty members and residents.
The Course Directors, David A. Gudis, MD, at NewYork-Presbyterian Hospital/Columbia University Irving Medical Center and Alison M. Maresh, MD, at NewYork-Presbyterian Hospital/Weill Cornell Center, meet with students at least once during their assigned rotation.
Apply to the Otolaryngology Subinternship
Columbia medical students entering their fourth year of medical school may apply to this elective through Oasis.
Visiting medical students should apply via the Visiting Student Elective Application
Please visit the Vagelos College of Physicians and Surgeons Student Services Portal to learn more.
Once your application is completed, please contact Veronica Evans, administration and education coordinator (212-305-9434; ve2171@cumc.columbia.edu).
MCY Clerkship in Otolaryngology (OTOL-OTOL 7201)
Students spend one week on the service being introduced to various aspects of the specialty, including:
Otology/neurotology
Head and neck surgery
Facial plastic and reconstructive surgery
Pediatric otolaryngology
Emphasis is placed on developing basic knowledge in the specialty and acquiring the skills of the otolaryngologic examination. This is achieved through active participation in patient care in the ENT Clinic and offices, the Speech and Hearing Department, and the operating room.
Contact
Find out more about MCY Clerkships at Columbia University Irving Medical Center or contact course director David A. Gudis, MD (dag62@columbia.edu).