Protruding Scleral Buckle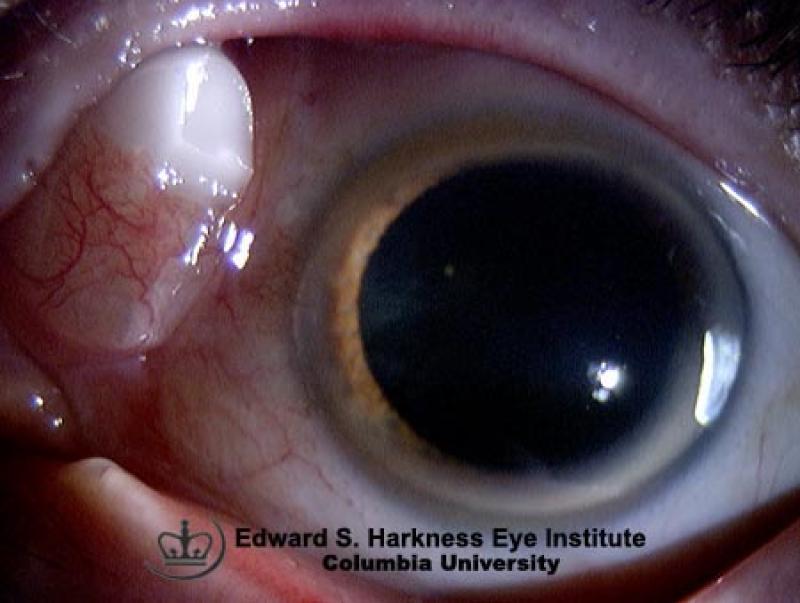 May occasionally occurs as a complication of scleral buckling procedure.
Clinical Features
Symptoms:

Foreign body sensation
Irritation
Pain
Tearing
Double vision

Signs:

Hyperemia
Chemosis
Subconjunctival hemorrhage
Management
Culture of the protruded segment.
Topical and/or systemic antibiotics.
Removal of the buckle.
Conjunctival flap or manufactured pericardial tissue graft may be attempted.