Steven Z. Miller Student Clinician's Ceremony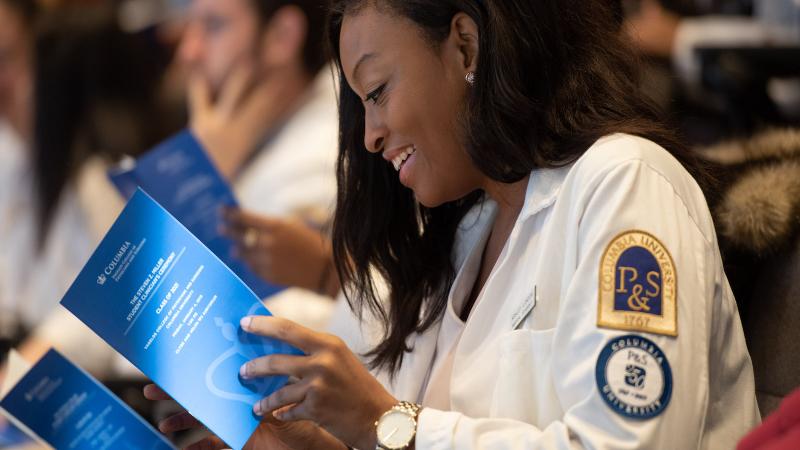 The Steven Z. Miller Student Clinician's Ceremony marks the transition for students from classroom teaching and the pre-clerkship curriculum to clinical education in the hospital and ambulatory settings. It has four primary components:
Recognition of outstanding teaching by residents
Team building for the new clinical students and the presentation of their original class video
A charge from a faculty member selected by the class as an outstanding role model
Recitation of the Class Oath
The ceremony serves as the culmination of a series of preparatory events aimed to foster teamwork among students, familiarize them with their role and that of multidisciplinary staff in the clerkship setting, build technical skills, facilitate the development of a professional identity, and increase team building between the classes and with faculty.
The initial faculty adviser for this event was Dr. Steven Z. Miller, a pediatrician, colleague, and friend who died in a tragic small plane crash in Kirksville, Mo., in October 2004. The official name of the ceremony honors the memory of Dr. Miller.
The Steven Z. Miller Student Clinician's Ceremony for the Class of 2025 takes place on/at:
Date:  January 6, 2023
Time: 4 p.m.
Location: Alumni Auditorium (more details to follow)