Planning a CME Activity
CME Event Planning - The Center for Continuing Medical Education at Columbia University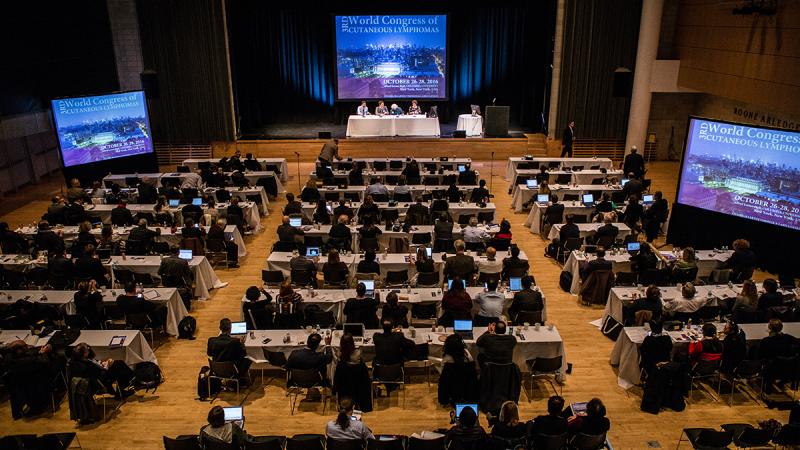 Planning a CME event can be a daunting challenge, requiring a significant commitment of time, energy, and resources to be successful. Having a dedicated and experienced event staff working with you from the beginning can help ensure an exceptional experience for all involved.
The Center for Continuing Medical Education at Columbia University can help you navigate the complex process of planning a CME activity. Our specialists can provide the highest level of support and expertise during all phases of development for your event, including:
General Planning and Preparation
We can provide support from the very beginning, with a planning consultation that can help you develop your agenda and objectives, determine the ideal meeting location, and advise on how to best reach your target audience. We'll work with you to develop a detailed budget and financial projections so you have a clear idea of what your event will require.
Grants and Fundraising
Our seasoned team can help identify companies that could serve as avenues for support. Once in receipt of all grant materials, our office will submit applications, execute all Letters of Agreement, and provide reconciliation reports to the supporters upon activity completion.
Pre-Registration and Logistics
Let us handle all of the details leading up to your event.  Our events team will process registrants and collect tuition payments, make travel arrangements for speakers, coordinate on-site security, catering, audiovisual support, and custodial services.  We also provide financial management services by paying event invoices, faculty honoraria, processing reimbursements to speakers and collecting funds from exhibitors and commercial supporters.  
Marketing
Let us coordinate the design and distribution of all your event marketing materials such as print brochures, journal advertisements and email broadcasts.  Our staff will create a unique registration website for each event.
Event-Day and Follow-Up Support
On the day of your event, we will provide name tags for faculty and registrants, on-site registration support and event logistical support. After the event, we will distribute evaluations to participants and provide CME certificates.  We will also summarize evaluation responses for your review and use in planning future events.