Clinical Research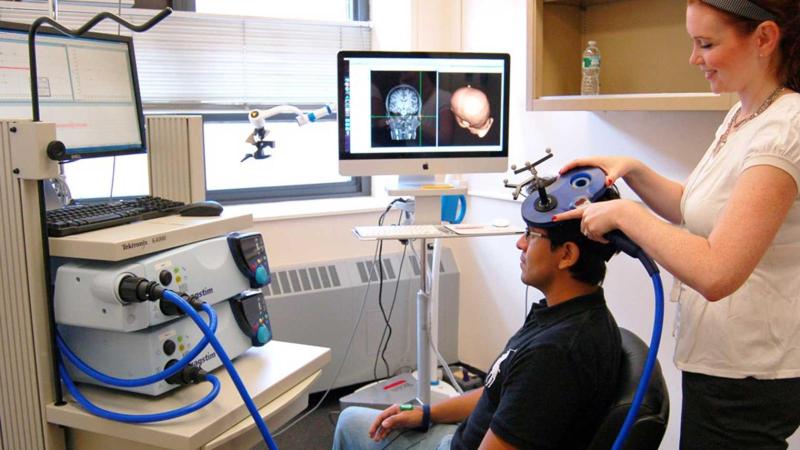 Clinical research at the Department of Rehabilitation and Regenerative Medicine is organized into several major themes, with multiple research projects within each area.
Stroke and Neurological Rehabilitation Research
Research on motor control and on stroke recovery and rehabilitation is ongoing. Projects include developing new robotic devices and other technologies in collaboration with faculty from The Columbia Fu School of Engineering, including the Robotics and Rehabilitation Laboratory (ROAR), through clinical trials in collaboration with innovative companies, and more.
Pediatric Rehabilitation Research
Research within the pediatric population includes studies on the use of robotic devices to aid motor retraining, and the utility of botulinum toxin for the treatment of spasticity in cerebral palsy (CP).
Musculoskeletal and Neuromuscular Conditions
Research on musculoskeletal and neuromuscular diseases, such as multiple sclerosis and cerebellar ataxia, examines the effect and role of exercise in mitigating the symptoms of such conditions and diseases. Studies are done in collaboration with faculty in other departments, such as the Department of Neurology.
Cardiopulmonary Rehabilitation Research
Cardiopulmonary research includes close collaboration with faculty in other departments, such as Pulmonary Medicine and Cardiology. Research includes projects to determine the role of aerobic exercise in managing schizophrenia and studies of heart failure with diastolic dysfunction. Additionally, research focusing on the factors of peripheral vascular disease and the physiological measures and indicators of potential limb loss is also being conducted.
Contact Us
Sign Up for Our Registries
Patients have the opportunity to sign up for multiple research registries:  
Contact Our Clinical Research Program
For more information on our research studies, please contact:
Michael Spinner, MS CEP
Research Exercise Physiologist
Phone: 212-305-9416
Email: ms6431@cumc.columbia.edu
Lauren Winterbottom, MS, OTR/L
Research Occupational Therapist 
Phone: 212-305-6722
Email: lbw2136@cumc.columbia.edu