Medical Student Electives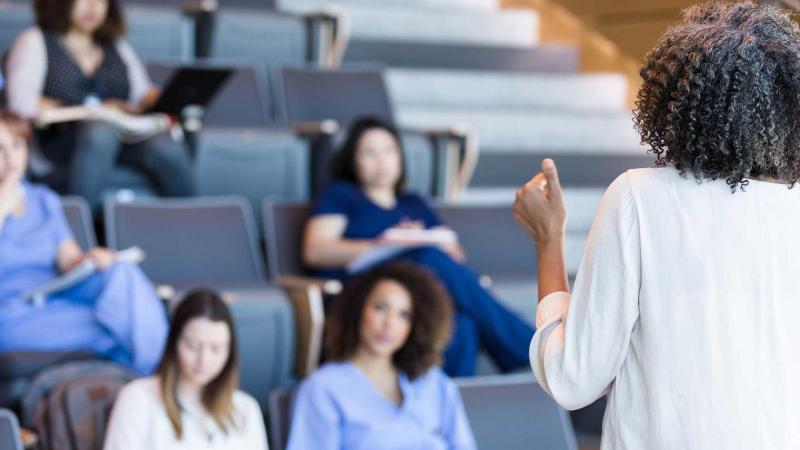 We offer a variety of medical student educational opportunities at both our Columbia University Irving Medical Center (CUIMC) and Weill Cornell Medicine (WCM) campuses.
Our elective rotations provide students with a unique insight into the functional approach to patient care. Students receive training on physiatric evaluation and are exposed to fundamental concepts of the specialty of Physical Medicine and Rehabilitation (PM&R) through a variety of inpatient and outpatient experiences in the Department of Rehabilitation and Regenerative Medicine.
Teaching on service is a mixture of clinical care (in both inpatient and outpatient settings), as well as lecture-based didactics, and student-directed learning. Students have the opportunity to participate in a variety of didactic activities including sports medicine journal club and hands-on physical examination and diagnostic ultrasound workshops.
Contact Us
Contact the following CUIMC and WCM offices for more information:
Columbia University Irving Medical Center
If you are interested in a clerkship at the Columbia campus, applications for 4th year medical school electives are accepted through the OASIS online application system.
Contact person: Vanessa Jung
Program Coordinator, Electives & Visiting Students
Phone: 212-305-1642
Email: pselectives@columbia.edu
Website: Contact P&S Visiting 
PM&R Department Course Director for the Columbia Campus
Charles P. Scott, MD
Department of Rehabilitation and Regenerative Medicine
NewYork-Presbyterian Hospital/Columbia University Irving Medical Center
Harkness Pavilion 1st Floor, Suite 199
180 Fort Washington Avenue
New York, NY 10032
Phone: 212-305-8592
Email: cps2135@cumc.columbia.edu
---
Cornell University
Electives for U.S. and Canadian medical students are processed through the Registrar's office.
Contact person: Registrar's Office
Phone: 212-746-1050
Email: registrar@med.cornell.edu
Website: Weill Cornell Medical College Electives
Applications for the Advanced Rehabilitation elective open to 4th year medical students are accepted through the Electronic Residency Application Service® (ERAS®).
Email: electives@med.cornell.edu
Phone: 646-962-8058
Department of Rehabilitation Medicine Course Director for the WCM Campus
Jaclyn H. Bonder, MD
Department of Rehabilitation Medicine
NewYork-Presbyterian Hospital/Weill Cornell Medicine
Baker Building, 16th Floor
525 E. 68th Street, F-16
New York, NY 10021
Phone: 212-746-1500
Email: jab9155@med.cornell.edu
You can also contact administrative staff member Katrina Pearsall with questions at kap9100@med.cornell.edu.