Pediatric Rehabilitation Fellowship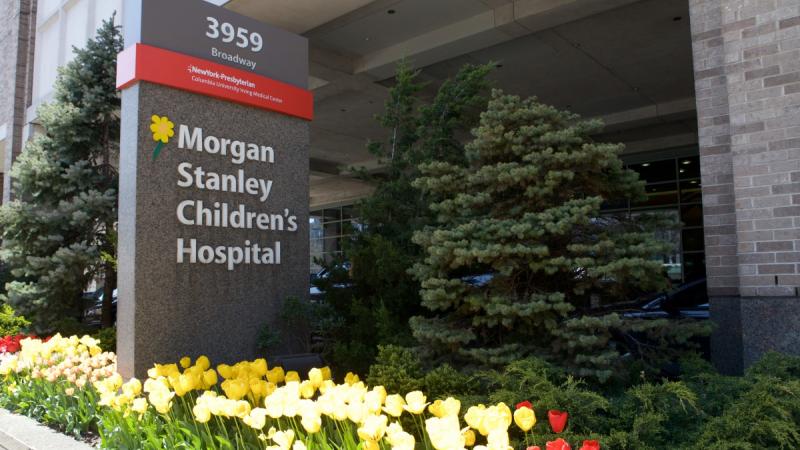 The Columbia University Irving Medical Center (CUIMC) Department of Rehabilitation and Regenerative Medicine offers a two-year Pediatric Rehabilitation Medicine Fellowship in collaboration with Memorial Sloan Kettering Cancer Center (MSKCC) and Blythedale Children's Hospital, in Valhalla, NY.
The Fellowship is under the direction of Hana Azizi, MD, assistant professor of rehabilitation and regenerative medicine at Columbia University Irving Medical Center, and the director of pediatric physical medicine and Rehabilitation at Blythedale Children's Hospital. The clinical curriculum includes inpatient care, acute hospital consultation, outpatient care, and training in procedures for spasticity management.
The fellowship is fully accredited by the Accreditation Council for Graduate Medical Education (ACGME) since 2017, and graduates are eligible to sit for the certification in this specialty offered by the American Board of Medical Specialties (ABMS).
Applicants for the Pediatric Rehabilitation Medicine Fellowship must be in their final year of residency or have completed their residency in Physical Medicine and Rehabilitation.
Clinical Sites
Morgan Stanley Children's Hospital of NewYork Presbyterian Hospital (NYPH) is one of the nation's premier children's hospitals. It is a 250-bed tertiary care hospital offering a full array of specialized services and facilities.
Blythedale Children's Hospital is a 95-bed specialty children's hospital dedicated to children with complex medical illnesses and rehabilitation conditions. Blythedale is one of only 19 pediatric specialty hospitals in the United States and has the combined staff, expertise, and resources (including the largest pediatric therapy department in New York State) to care for medically complex children. Blythedale has the only post-acute Acquired Brain Injury Program in NY state, a post-NICU/PICU program, and both a K-12 public school district and a 24-bed, long-term care facility on site. Blythedale is also home to the Center for Adaptive Equipment.
At Memorial Sloan Kettering Cancer Center, the fellow will receive in-depth exposure to unique rehabilitation issues facing children undergoing cancer treatment, including functional sequelae related to cancer itself, different chemotherapeutic agents, and surgical and radiation treatments. The fellow will learn to evaluate, diagnose, and treat specific musculoskeletal and neuromuscular conditions in children with leukemia, lymphoma, neuroblastoma, sarcoma, brain tumor, retinoblastoma, post-bone marrow transplant, and others.
Clinical Education
Our Pediatric Rehabilitation Medicine Fellowship provides trainees with a well-rounded clinical experience in outpatient care and procedures (at NYPH/CUIMC and MSKCC), hospital consultation (at Morgan Stanley Children's Hospital of NYPH/CUIMC and MSKCC), and in the inpatient and day hospital setting (at Blythedale Children's Hospital). The fellow will participate in interdisciplinary inpatient and outpatient clinics during their training and research activities, supervised by attending pediatric rehabilitation medicine faculty members. Across the various clinical sites, the rotation structure is as follows:
Columbia outpatient/consultations
MSKCC outpatient/consultations
Blythedale inpatient
Blythedale outpatient/consultations
Research
Subspecialty rotations interspersed and flexible including (but are not limited to): orthopedic surgery, urology, movement disorder neurology, developmental pediatrics, genetics, pediatric hematology/oncology, palliative care, PICU, rheumatology
Continuity clinic one afternoon per month throughout the fellowship
The fellow will learn to provide outpatient and inpatient care for children and adolescents with acquired and congenital conditions and injuries, including:
Cerebral palsy across the lifespan
Neuromuscular diseases
Spina bifida
Pediatric limb deficiency
Spinal cord injury
Acquired brain injury
CNS and other malignancies
Chronic pain syndromes
Musculoskeletal disorders
Procedural Training
Hypertonia management using ultrasound and nerve stimulator guidance includes:
Botulinum toxin injections to salivary glands and hypertonic muscles
Phenol and ethanol nerve blocks
Intrathecal baclofen pump management
Didactics
There are many didactic opportunities available to the fellow, including:
Outpatient Rotations

Columbia weekly US workshops, in which the fellow is encouraged to teach residents
Weekly virtual, multidisciplinary, three-dimensional gait lab analysis conference held in conjunction with the Hospital for Special Surgery's Orthopedics Department with in-depth discussion and education that includes treatment planning

Inpatient Rotations

Formal weekly didactic lecture series at MSKCC and Blythedale

Virtual Programming

Monthly national movement disorder case discussions held in conjunction with neurology covering challenging cases of movement disorders
Monthly multidisciplinary case conference meetings with orthopedics, neurology and primary care through the Weinberg Family Cerebral Palsy Center
Weekly orthopedic tumor boards at Memorial Sloan Kettering Cancer Center to discuss pathology, radiology, and treatment plans for orthopedic cancers
Fellow monthly Board Review
Fellow monthly Journal Club
Departmental Grand Rounds including Department of Rehabilitation, Department of Pediatrics, Child Neurology, and Pediatric Orthopedics
Dedicated time to attend lectures through The Weinberg Family Cerebral Palsy Center, The Hospital for Special Surgery (HSS) eAcademy, The Cerebral Palsy Research Network, and the AAPM&R PRM Lecture Series
Research Requirement
The fellow receives 20 percent protected research time throughout the fellowship with the goal of skillful development of IRB preparation, study design, and methodology and publication.
Quality Improvement Project
The fellow is required to carry out a Quality Improvement (QI) Project with attending supervision.
Our Faculty
Kasia Ibanez, MD
Xiaofang Wei, MD
Current Fellows
Jessica Ace, DO; PGY-6
Vera Tsetlina, MD; PGY-5
Alumni
Amy Tenaglia, MD
Attending, CUIMC
Ray Stanford, DO
Attending, Phoenix Children's Hospital
Jared Levin, MD
Attending, Washington University School of Medicine in St. Louis
Hannah A. Shoval, MD
Attending, Children's Specialized New Jersey
Deborah Cassidy, DO
Memorial Sloan Kettering Cancer Center
Contact
For more information, please contact:
NewYork-Presbyterian Hospital
Columbia University Irving Medical Center
Harkness Pavilion 1-168
180 Fort Washington Avenue
New York, NY 10032
Phone: 212-305-8592
Fax: 212-305-4258