Diabetic Papillopathy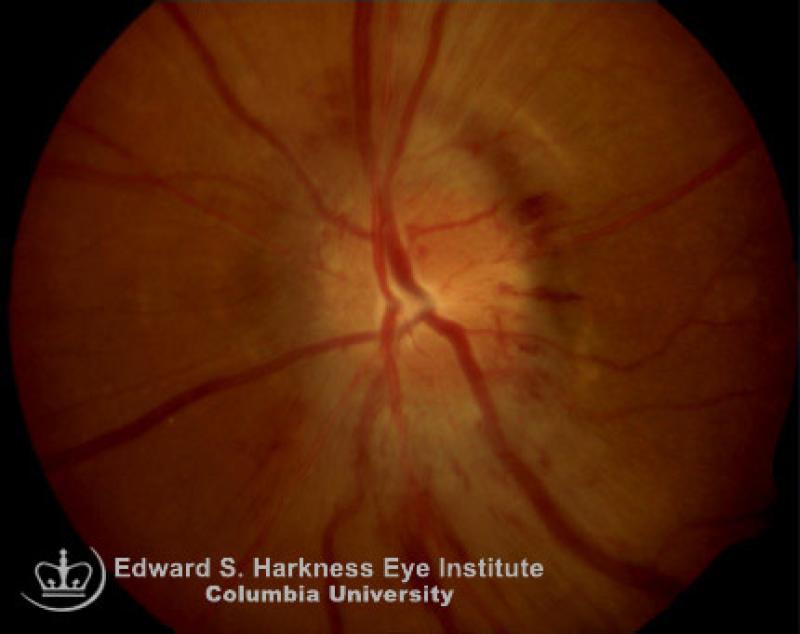 Clinical Features
Atypical form of nonarteritic anterior ischemic optic neuropathy (NAION).
Symptoms include:

No visual symptom
Non-specific minimal visual disturbance such as painless mild blurring or distortion
Visual acuity is usually normal or mildly diminished, except coexisting diabetic maculopathy occurs

Optic nerve appearance:

Non-specific hyperemic disc swelling or a prominent dilated vessels mimicking neovascularization on the disc surface
In the setting of bilateral disc swelling, it is important to distinguish this finding from papilledema, therefore neuroimaging and if needed lumbar puncture to rule out increased ICP can be performed
Visual fields test may show enlarged blind spot with occasional arcuate or central field defect.
Disc edema may be bilateral.
The optic disc swelling usually resolves within 2-10 months with residual mild optic atrophy

Long-term visual prognosis depends on the presence of diabetic retinopathy and, very rarely, the progression of this papillopathy to anterior ischemic optic neuropathy.