Anterior Polar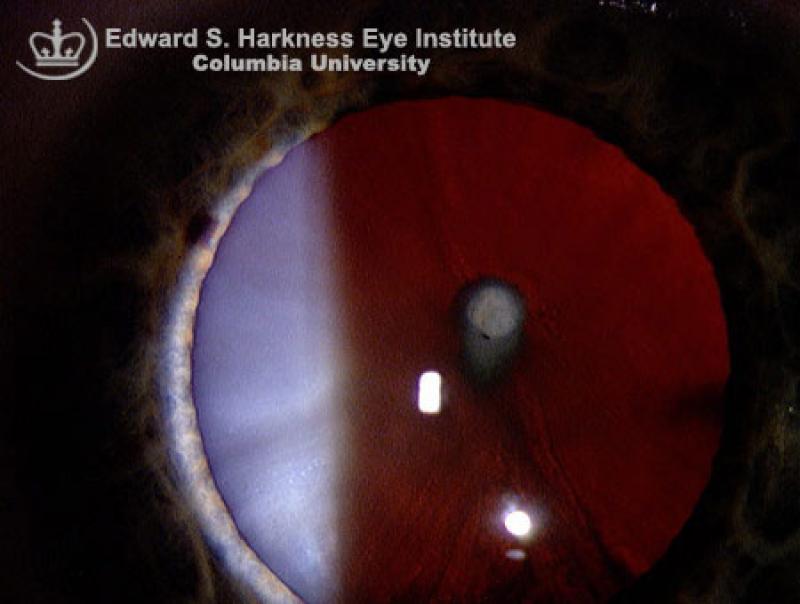 May present as a congenital (autosomal dominantly inherited) or acquired cataract secondary to uveitis or trauma (associated with anterior subcapsular opacities).
Clinical Features
Symptoms: may or may not cause a significant visual disturbance.
Signs:

Small anterior polar opacification usually is sharply defined
May involve only the capsule, subcapsular area or may be pyramidal and project into the anterior chamber
May occur anywhere over the pupillary region.