Giving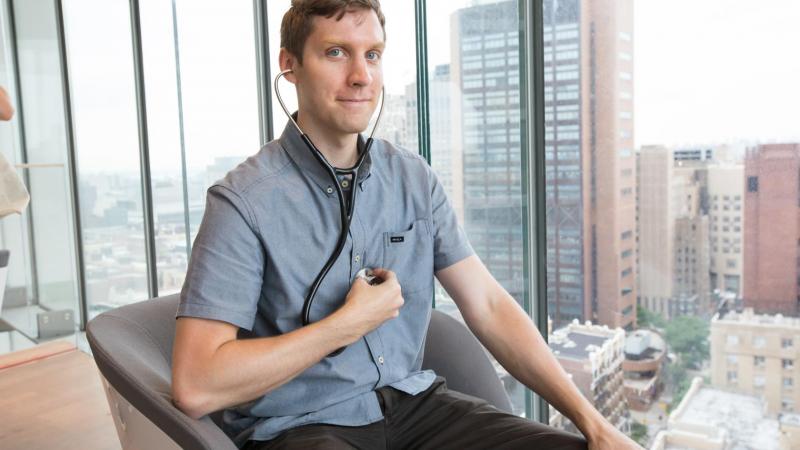 The Columbia University Vagelos College of Physicians and Surgeons is among the top-ranked medical schools in the world with a 250-year history of providing cutting edge academic training and ground-breaking achievements in research and clinical patient care.
Donors have made a tremendous difference in our ability to continue in this life-saving work. Help us as we continue to pursue excellence in medicine. To make a gift, choose the appropriate option below and/or contact Laura Tenenbaum, Senior Director of Development, at 212-342-2108 or lrt2113@columbia.edu.
---
Make a Gift by Check
Please make checks payable to Columbia University and mail to:
Attn: Laura Tenenbaum
Senior Director of Development
COLUMBIA UNIVERSITY MEDICAL CENTER
516 West 168th Street, 3rd Floor
New York, NY 10032
With your check, include instructions as to whether you would like your gift to be applied to a particular fund or division, pertinent contact information, your graduation year if you are an alumnus, and any other instructions.
---
Make a Gift by Credit Card
Use our secure and private online system to make a gift by credit card. In four easy steps, select a gift by school or division and choose an amount ($10 minimum), enter gift details (gift in memory of a loved one or given jointly with a spouse), fill in your personal information, and make your payment.
---
Make a Gift in Securities
Securities offer a quick and easy method of giving with maximum economic advantages for you. We are pleased to help you and your broker complete the transfer of your securities quickly and in good order.
To send a gift in securities electronically via DTC or for more information, please contact Laura Tenenbaum, Senior Director of Development, at 212-342-2108 or lrt2113@columbia.edu. We will provide a DTC account number and Columbia's account number for use in making your gift.
Gifts sent electronically are valued at the date on which the gift is received in Columbia's account. The value is determined by the average price of the stock for that day, as reported in The Wall Street Journal and The New York Times. The University rounds off the price to the nearest dollar.
Please note: While a responsible broker will transfer the stock on the same day as instructed by the donor, the process can take 24 to 48 hours to complete.
---
Bequests and Planned Gifts
A bequest is a gift made in a will or living trust. Bequests can be made in the form of a specific gift of cash or property, or as a percentage of the remainder of an estate or trust. The language in a bequest should specifically name the University by its Legal Title: "The Trustees of Columbia University in the City of New York" and direct the gift to the College of Physicians and Surgeons. Should you wish to support a particular department, program, or purpose within the medical school, you should clearly state so.
In addition, by including us in your financial and estate plans, you may create a steady income and provide future support for our medical school. A variety of planned giving vehicles allow you to make a substantial gift while still providing for your personal financial needs.