Alumni Events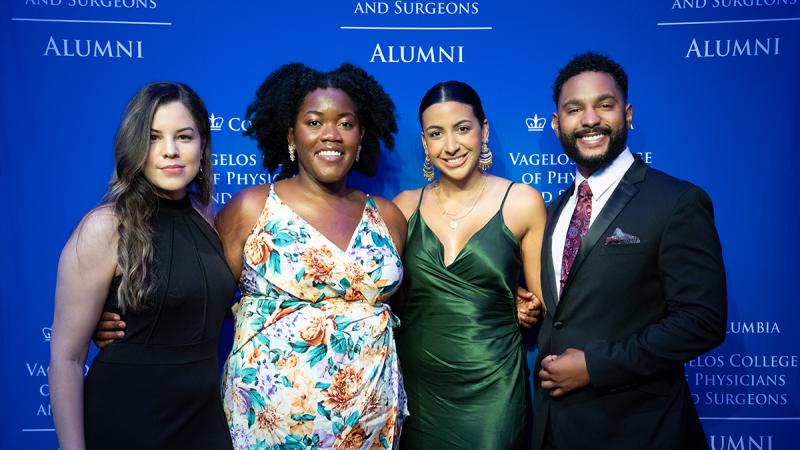 VP&S 2023 Alumni Reunion
Thank you for joining us for this year's VP&S Alumni Reunion! 
Our VP&S 2024 Alumni Reunion will return Friday, April 19, 2024 in New York City.
---
2023 Virtual VP&S Alumni Symposium
Click on the videos below to view the work and perspectives of VP&S Alumni as part of the Virtual Symposium
Jonathan Barasch '88
When Acute Kidney Injury is not Acute Kidney Injury
Robert Basner '83
Sleep, Breathing, and a Medical Lifetime in Critically Applied Physiology
Patricia Donahoe '64
Epiphanies in the Clinic and at the Bench; When is Standard of Care not enough?
Yasmin Khakoo '90
All that Glitters; My Journey to Child Neurology
John Oldham '77
The Dimensions of Personality
Margaret Ruttenberg '83
Goals of Care Conversations in the Emergency Department
---
VP&S 2023 Alumni Association Medalist Recipients
Gold Medal for Outstanding Achievements in Medical Research
Donald Landry '83
Gold Medal for Outstanding Achievements in Clinical Medicine
Eric Rose '75
Virginia Kneeland Frantz '22 Award for Distinguished Women in Medicine
Mary Bassett '79
Gold Medal for Meritorious Service to VP&S and its Alumni Association
Richard Spiegel '70
Gold Medal to a Graduating Student in Recognition of their Interest in and Devotion to VP&S and its Alumni Association
Hueyjong Shih '23