Summer Health Professions Education Program (SHPEP)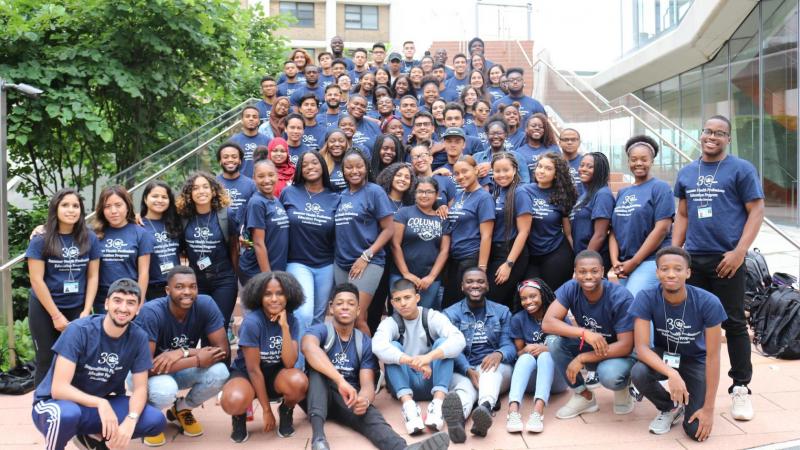 To provide a safe educational environment for all of our college pipeline programs, SHPEP will follow current CDC and Institutional guidelines for the Summer 2022 sessions; requiring that students participating in the program follow social distancing, wear a mask, and be vaccinated against COVID-19 (proof of vaccination will be required). These rules will be amended as new guidelines or regulations become effective. Please note that residential programs will have additional requirements. These requirements will be provided to students upon acceptance.
---
Established by the Robert Wood Johnson Foundation (RWJF), the Summer Health Professions Education Program (SHPEP) is a free six-week summer enrichment and residential program for first- and second-year college students interested in the health professions. This program follows the former MMEP, SMEP and SMDEP programs.
Hosted at twelve institutions across the nation, the program aims to strengthen the academic proficiency and career development of students underrepresented in the health professions while preparing them for successful application and matriculation to health professions graduate and professional schools. The Columbia University Irving Medical Center site is catered to students who are interested in Medicine, Dentistry, Nursing and Physical Therapy professions.
As healthcare disparities continue to persist, SHPEP is committed to developing tomorrow's change leaders in helping build a Culture of Health in their communities and across the nation.
Additional Information:
Contact Us
If you have any questions regarding the program details, feel free to contact us.
For program and application updates follow/like us on Facebook/Instagram/Twitter:
SHPEP Facebook
SHPEP Instagram (@ColumbiaSHPEP)
SHPEP Twitter  (@CU_SHPEP)