Chorioretinal Coloboma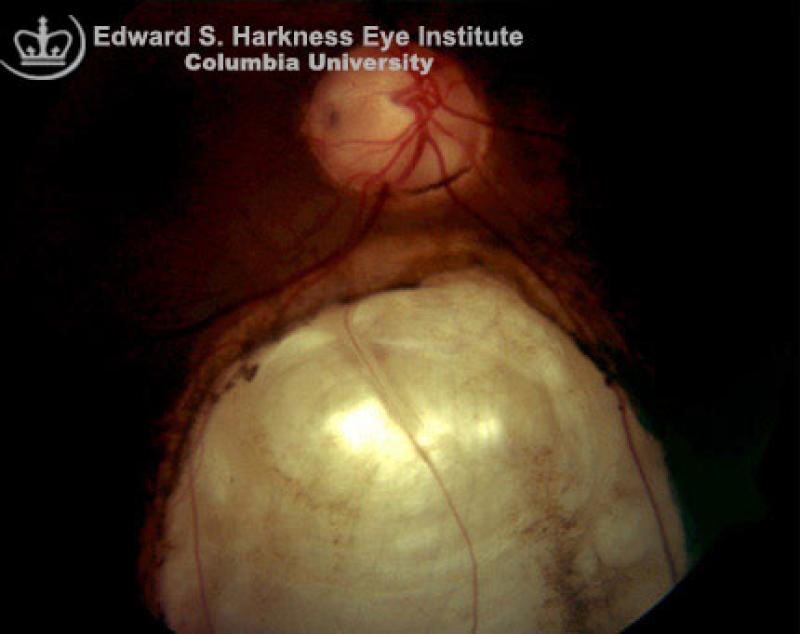 Congenital lesion, characterized by absence of normal retina, RPE and choroid.
Clinical Features
Symptoms: depend on the location of the coloboma and ocular structures involved.
Signs:

Typically located in inferotemporal area
Can be unilateral or bilateral
May extend and involve the macula
Maybe associate with coloboma of other ocular structures along the embryonic fissure i.e. optic nerve, iris or lid
Choroidal neovascularization may develop at the margin of the coloboma

Associated with higher incidence of retina detachment.
Management
Surgical retinal reattachment procedures include scleral buckling, vitrectomy and silicone oil tamponade.