Microscopy Core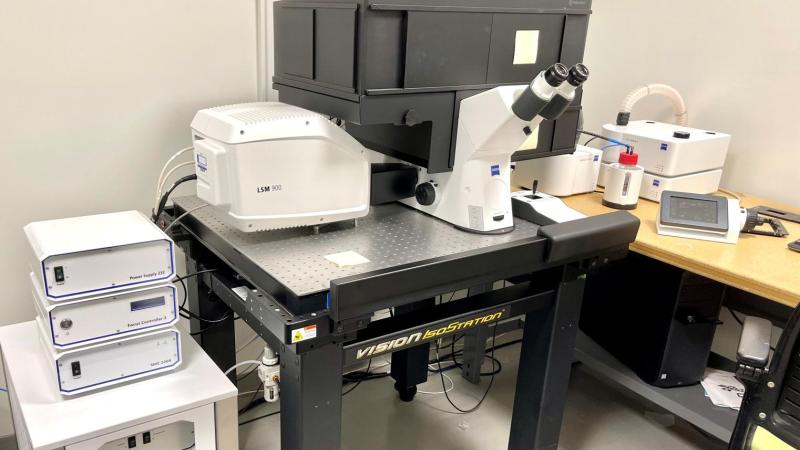 The Microscopy core of the Columbia Center for Translational Immunology (CCTI) provides training and access to state-of-the-art microscopes for biomedical investigators at the Columbia University Irving Medical Center. This core is particularly useful for imaging, qualitative analysis, and quantification of cells.
Please contact the facility staff for any issues regarding training, assistance and access including sample preparation, protocol design, instrument operation, data analysis, and troubleshooting.
Instruments
Zeiss 900 confocal laser scanning microscope
Two new sensitive multi alkali PMT detectors
Four lasers: 405, 488, 561, and 640 nm
Motorized stage.
Equipped for live cell imaging: On stage incubator with control of temperature, CO2 and humidity.
ZEN Blue software
Location: BB 17-1731A
Zeiss Axioimager A2 LED microscope
Manual stage
Axiocam 503 camera
Excite LED 120 automated illumination system
Equipped with 4 filters, DAPI, 488, 546 and far red
Five achroplan objectives
ZEN 2 Pro software
Location: BB 17-1731A
Fees
$45 per one hour of self-use, $100 per one hour of training and supersized sessions.
Use of Equipment
Email Adam Mor or Marianne Strazza to discuss which instrument best fits the experiment and training will be arranged accordingly. Please contact the core for generating the online instrument reservation account.
Reservations
All reservations are made through iLab.
Data Policy
The core does not backup any data, and to facilitate the smooth operation of the microscopes, deletes all files and templates frequently without prior notice. We recommend to save all data to your network share or OneDrive.
Getting Started
Web-based theory session (1.5 hours) covers the principle of confocal imaging.
The hands-on training session (2 hours) includes the instrument startup/shutdown, software usage, data storage, and troubleshooting.