Education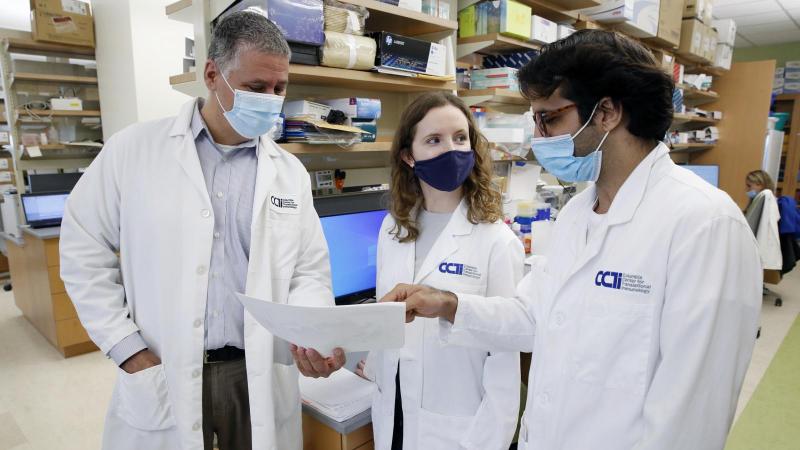 The Columbia Center for Translational Immunology's faculty are also part of the Graduate School of Arts and Sciences at Columbia University Irving Medical Center, and specifically participate in the Integrated Graduate Program in Cellular, Molecular, and Biomedical Studies, which encompasses the fields of biochemistry, molecular biology, genetics, cell biology, microbiology, and immunology with a common core curriculum.
Graduate students from the integrated program do rotations and also dissertation research in laboratories within the CCTI. The CCTI faculty also teach in Immunology graduate courses and in the medical school introductory Microbiology and Immunology course. Currently, the CCTI offers a weekly Immunology journal club for the entire academic year with CCTI faculty, postdoctoral, and predoctoral trainees all presenting. A future graduate course focused on translational immunology will be offered in the near future.
The CCTI investigators are highly committed to the training of outstanding scientists in all aspects of basic and translational immunology. We welcome both predoctoral and postdoctoral candidates, including MD fellows, to contact us to find out about research opportunities in the laboratories of the CCTI.