Human Immune Monitoring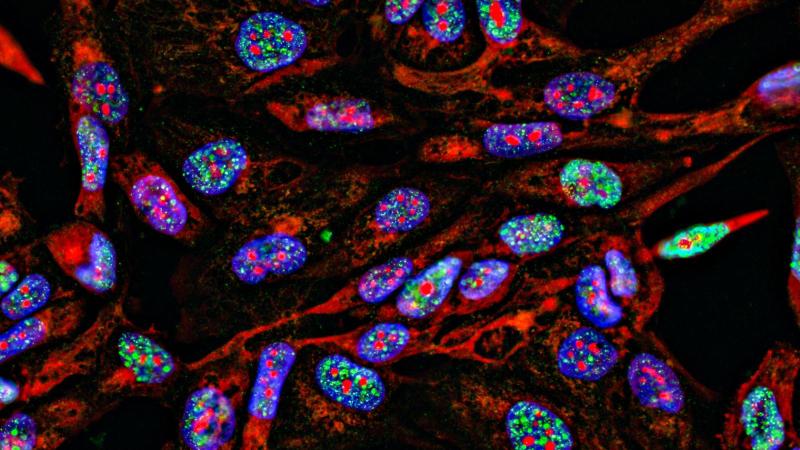 The Human Immune Monitoring Core (HIMC) provides top-quality, cost-effective services for deep, comprehensive, multi-omics immune profiling and monitoring at single-cell resolution, enabled by cutting-edge technologies and our highly experienced and knowledgeable physicians, scientists, and technical team.
HIMC is innovation driven and project oriented. We bring the latest technologies for advanced immunology studies and develop the most robust assays and optimized methods on these platforms. Accommodating specific needs of each study and project, our expert team of physicians, scientists, and technicians will provide customizable, integrated services from experimental design, sample processing, data acquisition and processing, to data analysis and management. We apply stringent QC procedures and SOPs to deliver high-quality, accurate, and reproducible results within reasonable time and budget.
To get started, please contact Dr. Parin Shah, PhD, HIMC Manager at ps3280@cumc.columbia.edu or Dr. Benjamin Izar, MD, Faculty Director of the HIMC at bi2175@cumc.columbia.edu.
For oversight, feedback, suggestions, please feel free to contact Dr. Shah or Dr. Izar. We appreciate your support and advice.
Services
Tissue: FFPE (including TMA), frozen tissue sections, isolated cells
Vectra

Quantitative multiplex immunofluorescent tissue imaging and spatial analysis using automated multispectral microscopy and advanced machine learning

NanoString

Highly sensitive, rapid, and precise multiplex gene profiling; FFPE or frozen tissue compatible
Single cell suspension: blood, digested/dissociated tissues, cryopreserved or fixed cells
CyTOF

High-parametric mass cytometry; up to 45+ markers and 40 barcoded samples in same tube; no compensation needed

Aurora

High-parametric spectral flow cytometry; up to ~30 colors in same tube

10x Genomics

Single-cell gene expression profiling, paired VDJ sequencing, and surface protein expression on same cells at scale
Single cell in situ
iSpot

Advanced ELISpot and FluoroSpot reader; up to 3 colors
Technologies
HIMC offers the following technology platforms.
Vectra (quantitative multiplex immunofluorescent tissue imaging and spatial analysis)
up to 7 markers (including DAPI) using regular FFPE or TMA sections
automated multispectral imaging and component (marker) quantification
tissue and cell segmentation and phenotyping using advanced machine learning software
additional computational tools for data analysis
NanoString (highly sensitive, rapid, and precise multiplex gene profiling)
up to 800 genes, no amplification required
low sample input, FFPE compatible
rapid data output, no bioinformaticist required
CyTOF (high-parametric mass cytometry)
currently up to ~45 biological markers, plus barcoding capacity of up to 40 samples, in one staining and acquisition tube
minimal spillover between channels; compensation is not necessary
low background for intracellular and phospho staining
deep, comprehensive immune profiling and data analysis using advanced software and computational tools (SPADE, viSNE, PhenoGraph, etc)
Aurora (high-parametric spectral flow cytometry)
currently up to ~27 biological markers, upgradable to ~30-40 markers by early 2019
comprehensive immune profiling and data analysis using advanced software and computational tools (SPADE, viSNE, PhenoGraph, etc)
10x Genomics (single-cell gene expression profiling and paired VDJ sequencing at scale)
comprehensive, scalable gene expression profiling and characterization of thousands to millions of cells at single-cell resolution
paired TCR alpha and beta (and paired Ig heavy and light chains) sequencing
simultaneous scTCRseq, scRNAseq, and surface protein marker characterization (CITE-seq) on same single cells
no need for plate sorting
iSpot (multicolor ELISpot and FluoroSpot reader)
high quality, high speed, user friendly, currently up to 3 colors in same assay
Contact
630 West 168th St Rm PS17-510
Columbia University Irving Medical Center
United States
Affiliation
Columbia Center for Translational Immunology (CCTI); Herbert Irving Comprehensive Cancer Center (HICCC)
Our Team
Benjamin Fullerton

Vectra and NanoString Scientist